Hi,
my drone behaved very oddly in Loiter mode today. The altitude control no longer followed the throttle in the expected manner.
See the log file: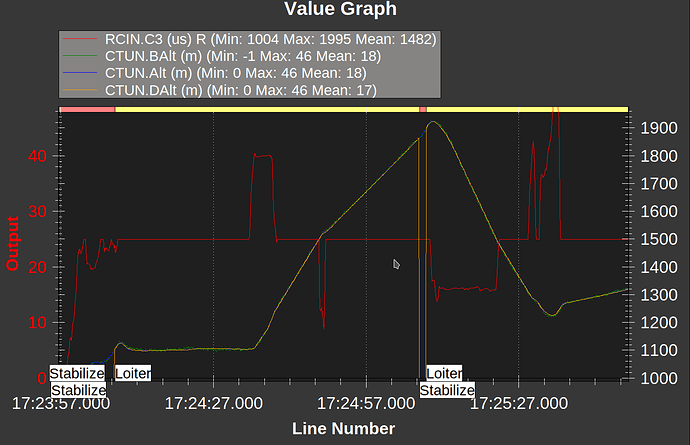 Logfilelink on Google Drive:
https://drive.google.com/file/d/1drYjfuXJsEmbZbFWL43GIFCLOFsPtIGR/view?usp=sharing
To see clearly in the picture, the drone is sinking or rising although rcin.c3 (throttle) is set to 1500. moving the stick up or down changes the sink or climb rate. in the moment that feels very unusual on the control unit.
So far, this drone has not behaved like this.
But this behavior has also occurred with another drone but has not yet been reproduced. Today it occurred in one flight all the time so that I have this log file available.
Ideas welcome:)
thx
wolke