OK, I am completely lost. I am seeing a "FAILSAFE" error on the HUD and in the Messages tab in Mission Planner, but I am failing to see why. I have set the FS PWM to 1000 (or lower), and the RC radio is emitting throttle signals above 1000 (it's actually 1001 at lowest throttle). Why is the copter in failsafe mode??
I am using Futaba T8J + R2008SB (SBUS).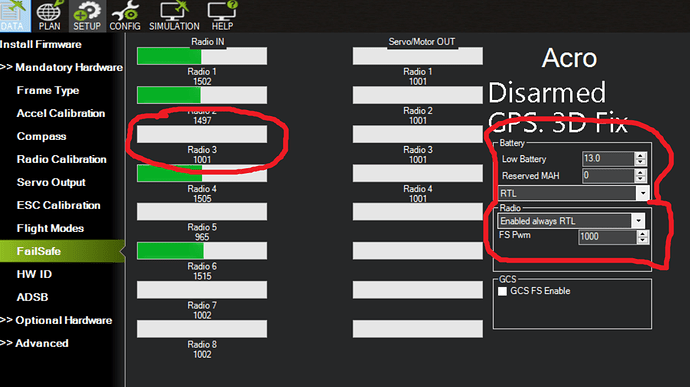 And the HUD…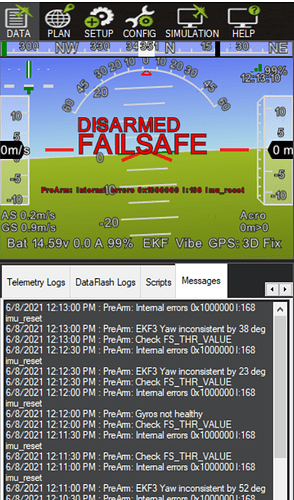 Any thoughts of what might be happening? Why the failsafe??