Hello!
APM 2.5.2 - firmware version 3.1.2.
Quad-copter crashed from alt hold mode (just began to spin and fall)
I've found some interesting in MOT log.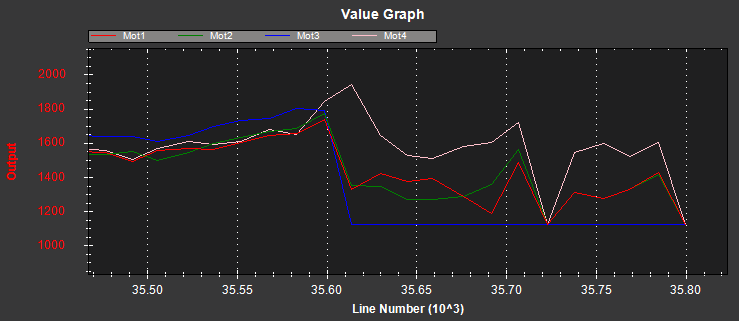 Seems problem in mot3 but why 1100 is a minimal and in what units?
What could this mean?
All motors and ESC's woks well on ground and provide same thrust.
APM motor pinout's seems well soldering too.
Here is my dataflash log: [attachment=0]2014-04-12 11-53-08.zip[/attachment]