Hello word!
My name is Alberto (Revu) and I have problems with underwater sonar.
Pixhawk 2.4.8
Transmitter: FST6
Telemetry 433mH
I got Kogger 2D sonar base from here:
SONAR 2D-BASE – Kogger
I set params like this:
KOGGER Underwater Sonar — Copter documentation (ardupilot.org)
And I get 0,37 cm …0,40cm…0,30cm… in a bathtub at home (Sweet water)
Well…When I have tested at a depth of 2 meters, the sensor keeps reading 0.47 … 0.37 … and I don't know what else to try!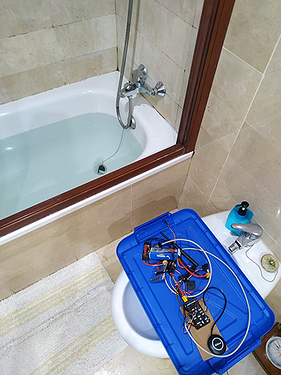 First of all, I have problem here.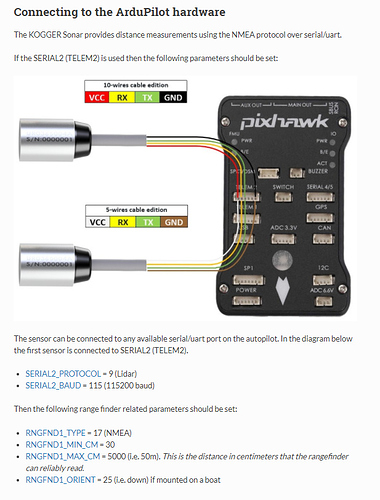 SERIAL2_PROTOCOL = 9 (lidar)
When… Ardurover 4.0 9 es RANGEFINDER.
What type I need to set ?
On my project, I want to graph the seaside from a small port.
I will be very grateful for all the help you can give me.
Best regards,
revu.w3c@gmail.com