Hello all,
I was flying 700 Heli when I encountered uncommanded yaw when trying to make a 90° right turn (as indicated by the RC input in the image below), the rotor-craft went for a full 270° turn to the right. While looking at the attitude (Desired & Actual) yaw plots, it was observed that the controller was providing desired yaw input despite no RC input. Please refer the image below.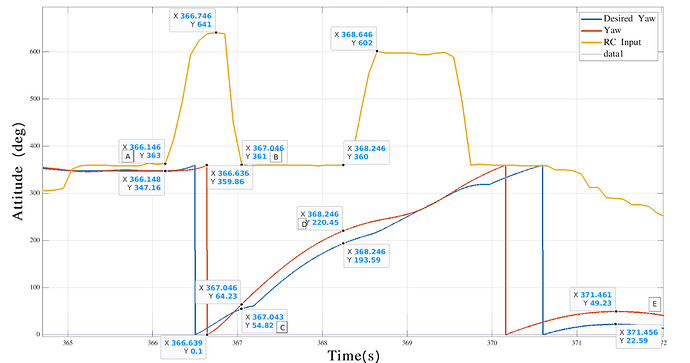 Would appreciate any guidance for determining the root cause of this incident.
Thank you
Note: The RC input in the above plot has been normalized to fit along with the attitude curve i.e 360 indicates 0 stick input.