Hey guys, I'm stuck on what I think is my final problem. I've got a 3DR Iris+ that has TELEM2 from the Pixhawk connected to an FPV/LTE device.
When I the FPV client and Mission Planner, I am able to connect over LTE and can retrieve/view the Pixhawk in Mission Planner. If I move the drone, I see the movements happen on-screen.
The problem is for some reason I cannot write WPs (or even read WPs) to the device. Actually, scratch that. It seems to partially work (tested it as I was writing this up)! On some occasions, when I select Write WPs, it times out right away with:
In some other instances, I actually saw it write a couple of WPs and then fail at maybe the 3rd or 4th one. I also successfully Read WPs one time. So, it sounds like the connection/cabling is good in-fact, and maybe it's a parameters issue?
Here's how they are connected anyways: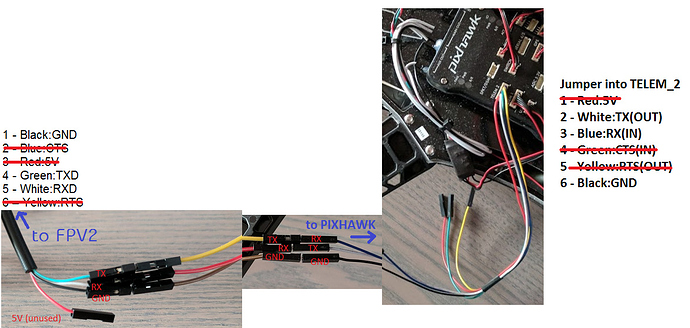 Would appreciate any help/feedback you can provide. Thanks!