Hello everyone,
I want to compile Mission Planner solution without making any changes to the code.
I followed the instructions found in below link:
Building Mission Planner with Visual Studio — Dev documentation (ardupilot.org)
I am using Microsoft Visual Studio Community 2019 Version 16.9.2.
I checkout the MissionPlanner1.3.70 tags.
When I compile, I got the following errors: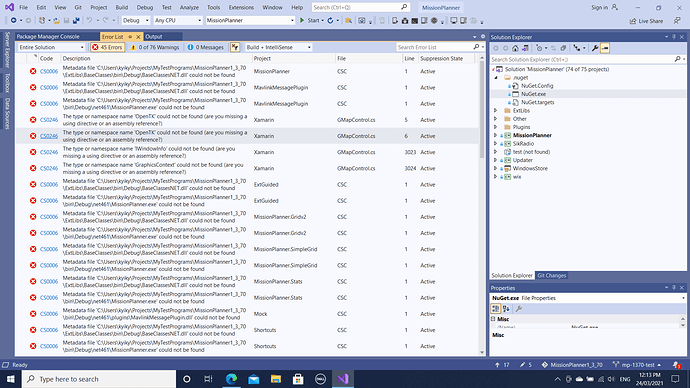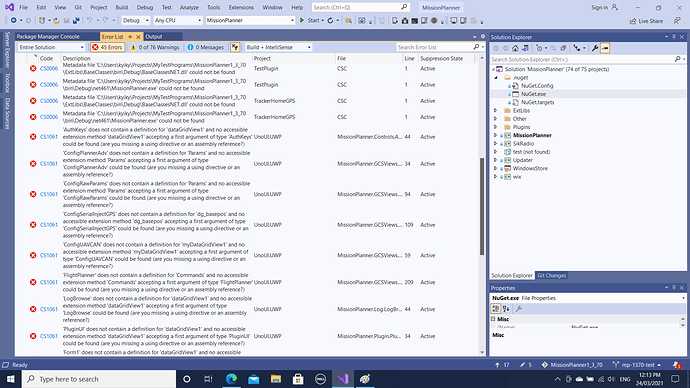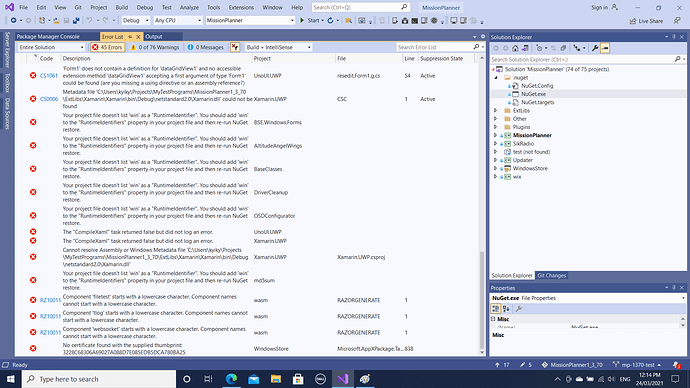 Can someone help me?
Thanks in advance.