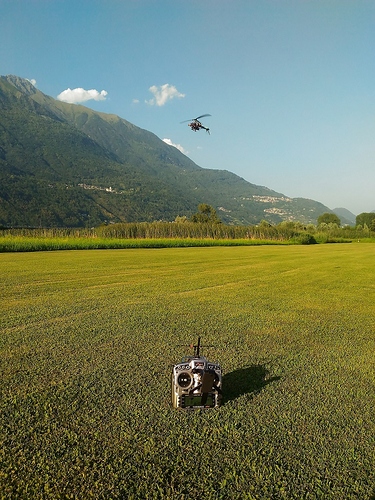 A little and inexpensive project to start with helicopter drones, based on blade 180 frame.
Autopilot: pixracer
GPS: mini AP_GPS from Hobbyking
Sw plate servos: https://hobbyking.com/it_it/blue-arrow-3g-high-speed-digital-mg-micro-servo-50kg-06sec-60deg.html
Tail servo: original E-flite servo
ESC:https://hobbyking.com/it_it/dys-blheli-16a-mini-esc-with-soldering-pin-option-2-4s.html
BEC: 3A/5V
The model presented here is loaded with upgrades by Lynx-heli, but flies very well in the original configuration too.
Attached the CAD files to build autopilot support
Video of auto mission:
https://www.youtube.com/watch?v=yMu8fQ_6gaE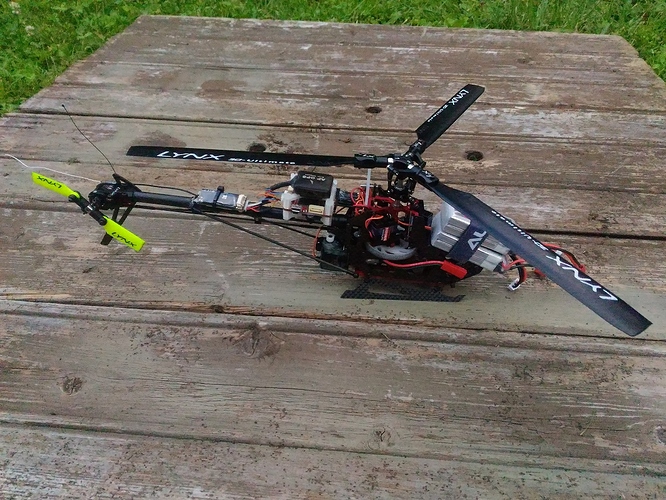 Heli is controlled through TBS Crossfire LR system, set up in PPM over Mavlink mode on the micro receiver. So the same receiver is used for both RC and mavlink telemetry.