Hi, i am currently having a issue to have a stable maneuver for my large quad. I did multiple times of changing the PID setting on the mission planner and i am only able to takeoff slightly off the ground as it seem quite unstable for higher altitude takeoff as the quad is wobbly during flight.
ESCs and motors are all well calibrated and synchronize.
Does anyone know whether is it the PID issue or maybe other issue?
Thank you.
Specification:
Motor: U7 KV490
Battery: 7S 5100mAh
ESC: 2s - 8s 75 max amperage
Propeller: 18 Inches
Weight: Around 6.8kg
Current PID setting on mission planner: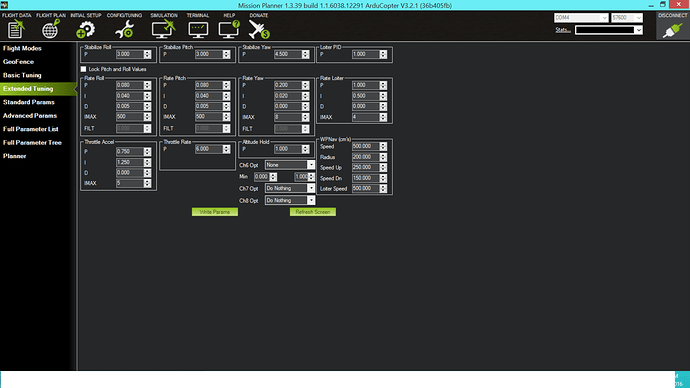 Video of takeoff: