I am unsure if I have my compass settings correct, and for the life of me, I haven't been able to understand how all the settings are working together, or if in fact they are. Particularly, if my external (addon) compasses are being used or not, and in which order.
When I installed ProfiCNC Hex Board with Orange Cube, I also installed two additional compases; a NEO-M8N GPS module with compass, and 3DR GPS and compass that came with my original Pixhawk1. The NEO-M8N is plugged into the GPS1 port on the Hex Board, and the 3DR is plugged into the GPS2 port of the Hex Board.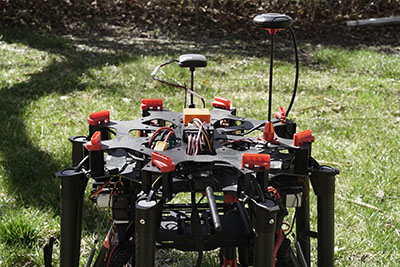 I've searched my .params for COMPASS_DEV_ID, and I show three compasses, but I think those are the internal compasses. In other words, these are physically located inside my Orange Cube? - is this correct?



Then I show two External compases; COMPASS_EXTERNAL & COMPASS_EXTERN2



These, I think are my external compasses I added - right?
Where it gets strange to me is when I physically disconnect the two additional, externally mounted GPS/Compass units I added, COMPASS_DEV_ID2 & COMPASS_DEV_ID3 get "removed" (value changes from "1" to "0") and COMPASS_EXTERN2 remains (value is still "1").




On the "Compass" page of Mission Planner looks like:


SO to me anyway, this looks like after disconnecting the two gps/compass units I added, I have two compasses, one as COMPASS_DEV_ID & one as COMPASS_EXTERNAL, but then on the "Compass" page in Mission Planner, it still shows three, which further confuses my understanding of what is going on.
Can anyone explain how this is working to me? I've searched and read about the compass .params quite a bit, but it's just not making clear sense to me.
Then the real question I have, which got me started into this: My parameter, COMPASS_TYPEMASK is set to "32". When I looked up this parameter in the Complete Parameters List, I see:
COMPASS_TYPEMASK: Compass disable driver type mask

Note: This parameter is for advanced users
This is a bitmask of driver types to disable. If a driver type is set in this mask then that driver will not try to find a sensor at startup
I've also searched the forums quite a bit about this, but I don't understand what "32" is disabling, if anything. Basically, is this right?