Hi,
I am trying to tune my rover, but I can not get consistent results. For example the rover drives in a straight line with little to no weaving, but if I let it drive the same way in the other direction, it weaves like crazy.
The rover has two driven wheels (225mm diameter) and a pivoting roller. Motors are 510kv sensored brushless running on 2s 4000-16000mAh with a 24:1 reduction gear. It behaves just fine in Acro and Steering mode. I disabled the two external compasses, using only the Pixhawks internal one, which finally resulted in no "bad compass health" or "inconsistent compass" messages. It looks like this: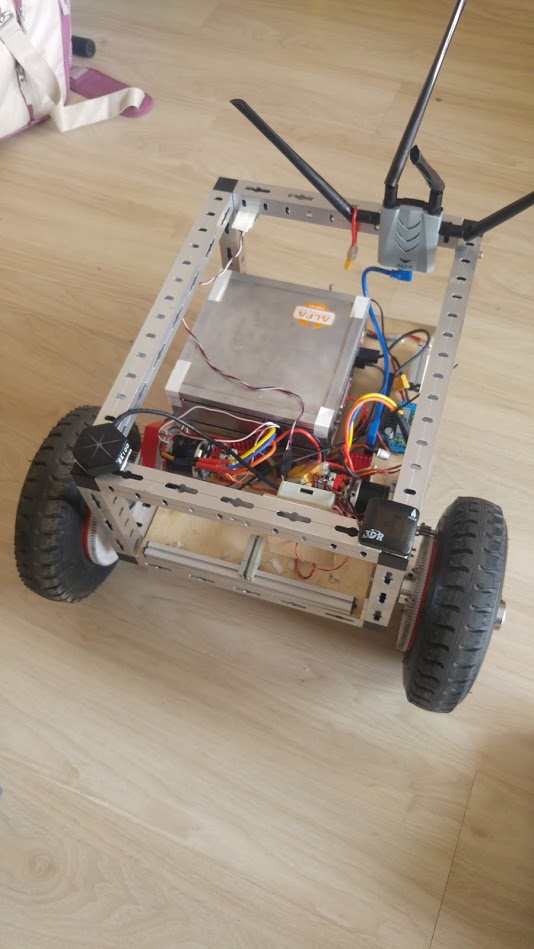 and here is the log file from today:
If anyone could have a look at the log and perhaps give me a hint what parameters to change, I would be very grateful.