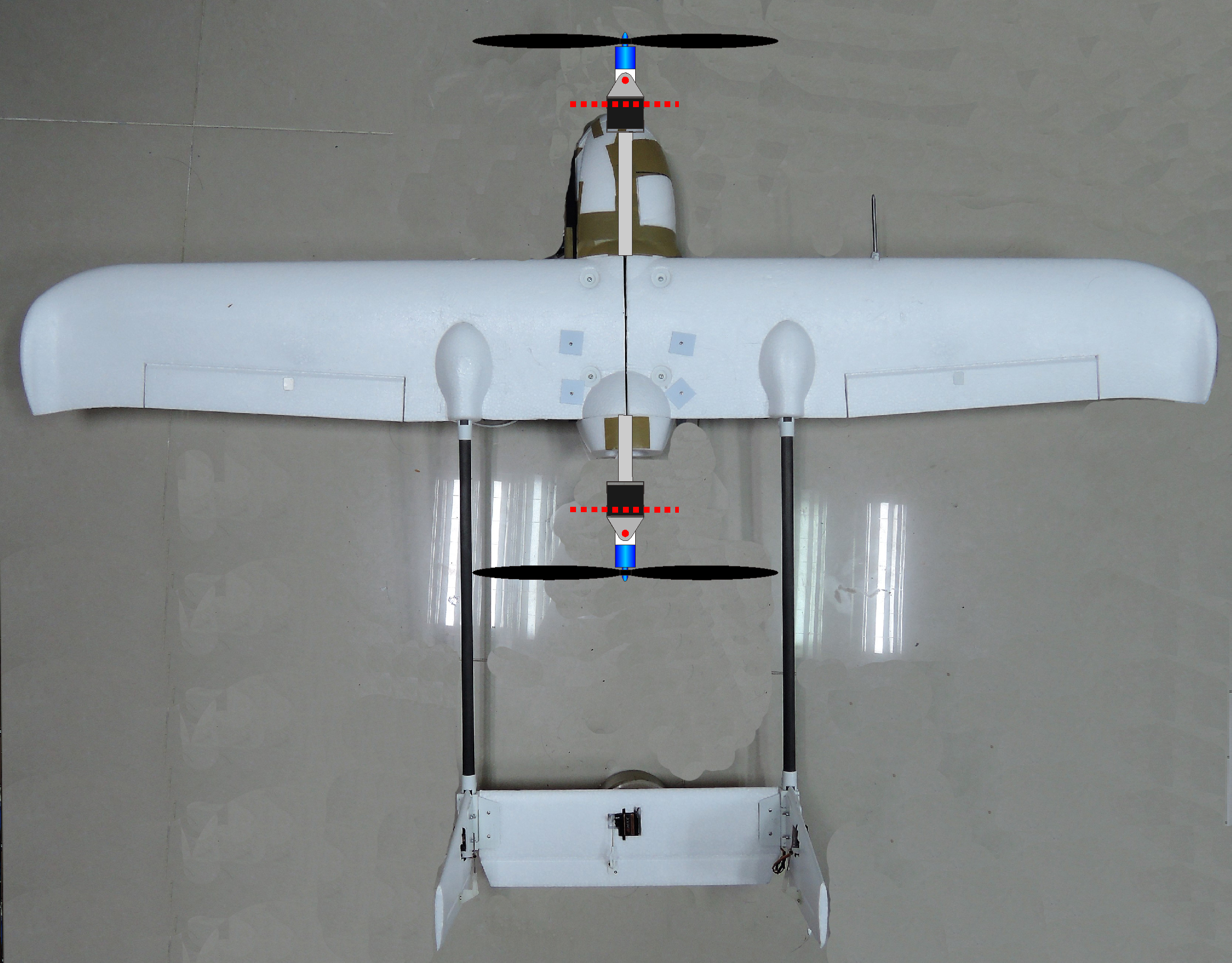 Hello, I'm new here. I'm trying to build a Tiltrotor with two modes which are conventional fixed-wing and Tandem Bicopter. (the photo can give you a better understanding finished product which I'm upgrading right now) According to my study, it seems I need to rotate the x-axis and y-axis in Tandem Bicopter mode for 90 degrees, but I have no idea how to do this. Secondly, for this unique aircraft, I need to adjust the RPM of the back motor by an f(t) function ( red line in the table; the table shows only the process of fixed-wing mode transit into Bicopter) during the transition.
I really need you guys to tell me how to do these, adjust codes on which file, etc.
(I'm using Pixhawk 2.4.8)
Thank you for your help.