hey! I'm attempting to build ardupilot code. I've followed this guide here, installed the ubuntu script, etc etc and I get this error while trying to build.

"Could not find the program ['arm-none-eabi-ar']
(complete log in /home/tarik/Documents/ardupilot/build/config.log)"
after the error, i tried to troubleshoot by manually adding the compiler to my path as well, here's that.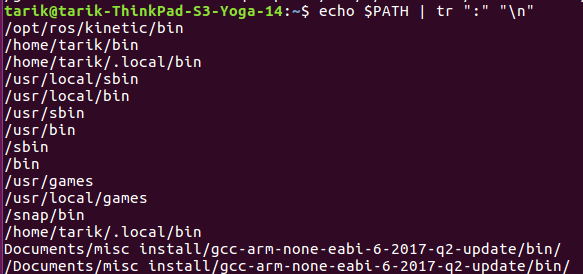 and have also confirmed that arm-none-eabi-ar is in there, still no luck
Anything else i can try? this is on ubuntu 16.04.