hey folks,
this is my seconds loss this year. I followed the tuning guide, and the system behavior was pretty good so far.
This was the first autonomous flight with L1 navigation in a figure 8. I accelerated slowly the speed.
in stabilize, I checked the speed up to 25m/s and everything was fine.
during autoflight and slow acceleration, the helicopter started shaking heavily and a second later the complete system exploded. there was no time for me to react…
altitude was ~60m AGL, speed ~23m/s.
log_15_2019-7-31-14-30-18.zip (698.8 KB)
I am confused. tuning was straight forward.
I equipped the TREX600 with 3 6s lipos instead of one. so the disc load was much higher.
but I did the tuning in this configuration. And I could not see any problems.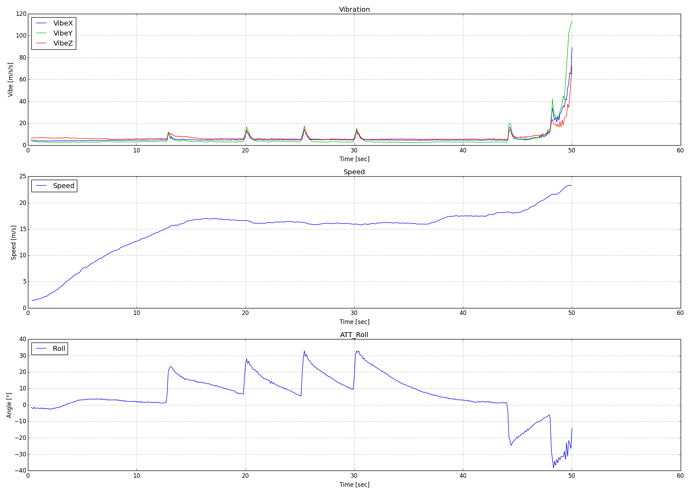 I hope somebody can help me investigating the issue.