Congratulation Rannd.
I just got the Pan and Tilt Antenna Tracker kit from Readymade RC. Am in the process of assembling (see attached photo). Will mount the Pixhawk and other gears on this tracker rather than gluing them onto a board for bench testing last year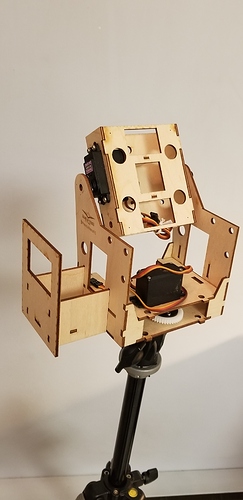 .
I have not been successful duirng bench testing. Please help me during set up and testing on this actual tracker.
By the way, what pan and tilt servos are you using, and what are the angles of rotation for the 2 servos ? Did you modify the servos to increase the angle of rotation ?
I use Tower Pro MG996R digital servos with 13 kg-cm torque @4.8V. But as normal servos, they only rotate around 60 degrees which is not enough.
Thank you.
Frankie