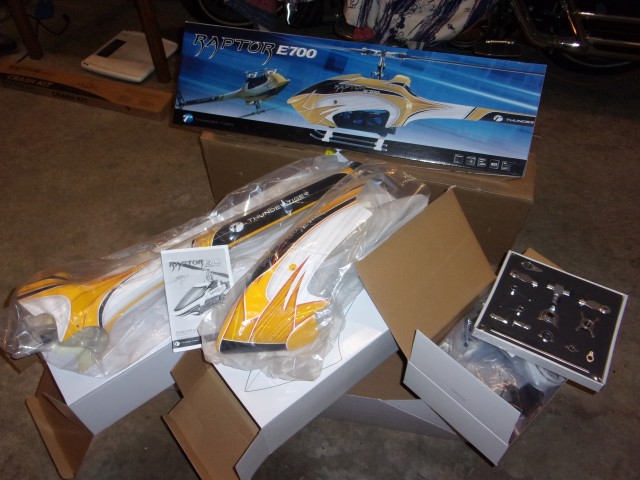 Well, I got this thing from Thunder Tiger and attempting to turn it into a UAV helicopter. I'm not even sure where a person would stuff everything in it with a Pixhawk for electric power. Two of the cyclic servos are directly underneath the FBL unit tray where the Pixhawk has to go. The ESC tray is where the MavLink radio and FPV transmitter will go.
The canopy would be so crammed full of big wires for 12S power that I don't know if the Pixhawk would even work right due to a big electric motor being an inch away from it, two servos directly below it, and a 160A ESC just in front of it.
Everything is nicely packaged in the kit and it's all very high quality stuff. Reverse direction swashplate (swash goes down to increase pitch), 135 deg swash layout, and no anti-rotation guide, instead uses an A-frame.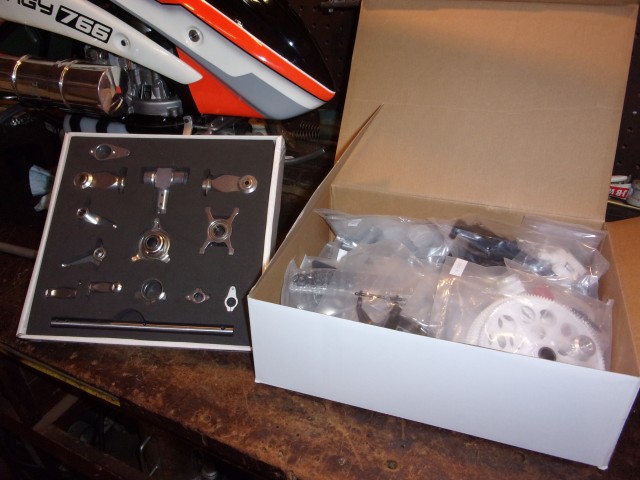 Some photos of the frames going together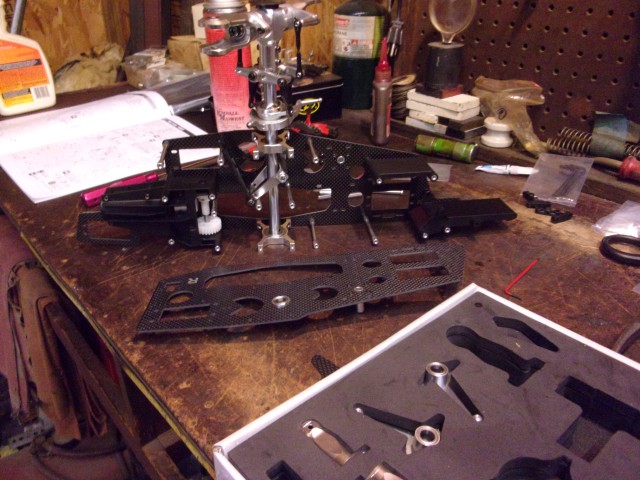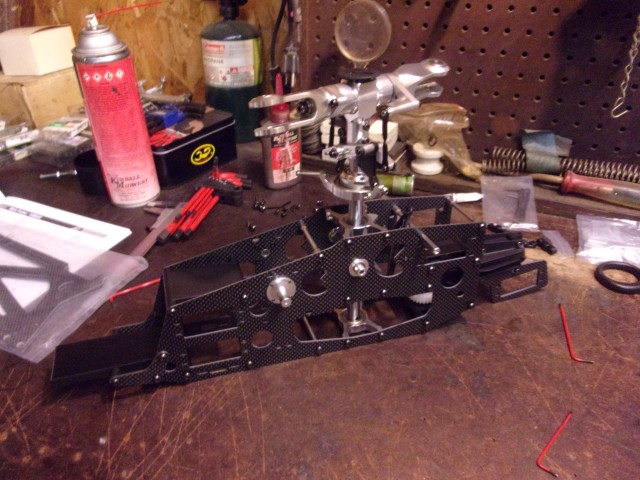 Lower frame sides installed:
Thankfully it's not going to be electric powered. This one is getting a Zenoah G230RC gas engine. The lower frames will be replaced with different ones to accommodate the engine mount. The canopy space will be clean without a rats nets of wires and just the connections to the Pixhawk to deal with. The gas conversion kit comes with an extra tray to mount the flight systems/servo power battery in back of the engine. So that will be handy.
Extending the cable for the Here GPS will allow it be mounted nicely on top of the tail fairing, just in back of the cabin. There's no sense to mounting those things way back on the tail boom with a gas engine because there's no real magnetic fields to worry about.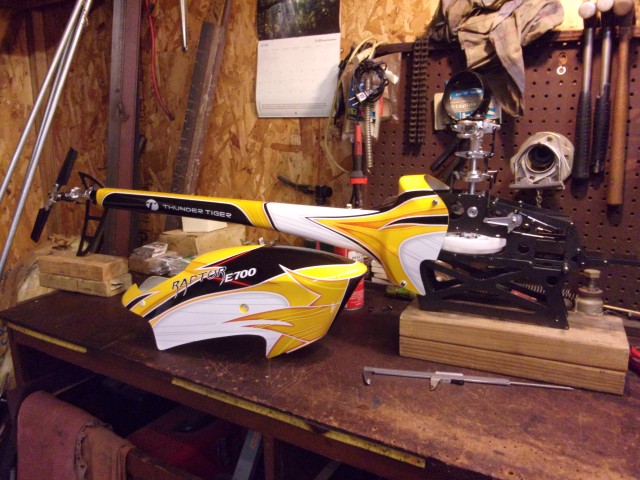 Overall, not as happy with the layout of the frame on this Raptor as I am with the big Synergy. The landing gear on this heli is bolted into plastic instead of CNC machined aluminum crossmembers like the Synergy has. So it won't be be able to carry very heavy payloads hung on the landing gear. I could machine some billet pieces for the landing gear mount and toss the plastic into the garbage can. And I may do that eventually. But initially at least, I'll be using this heli only for testing.