There's another similar topic as well. Might be a serious bug. Lost throttle control in manual mode - full throttle!
Setup
Plane 3.6
Zubax GPS/Cpmpass/Barom
Flying wing
Spektrum (Orange RX Satellite)
Spektrum DX8 TX
I start a mission with Auto take off. The airplane takes off wide open as normal, then heads to waypoint 1. I notice it's flying really fast. Take a look at the laptop and it's flying at 24ms. Just happens to be FBW max. I let it go for a few more legs of the mission and it stays at 24ms. Should be 15ms. I check my throttle stick to see if I can nudge the speed, but no change when I move the stick. It's like I have the throttle stick all the way up, but it's not. So I switch to RTL and still flying 24ms. Switch to FBWA. Still full throttle. I go back and forth between modes to see if I can shake the full throttle. Finally the airplane responds to the throttle stick. Manual land. Here's the log: https://www.dropbox.com/s/egpdsmu1j0wl9ez/Stuck_wide_open.log?dl=0
Here's a graph of RC3 in. Looks like I have the stick full throttle. But I assure you I don't. But the plane was behaving exactly as it should if the TX were set to full throttle.

Here's my satellite: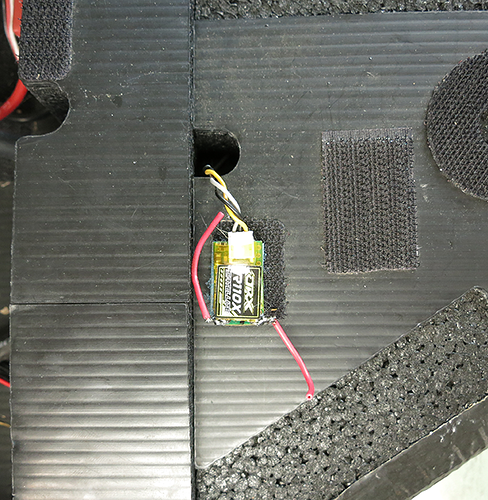 Any ideas? Maybe it is a bad satellite or TX. Will fly again with a new satellite. Also, RRacer is using a similar receiver. Lost throttle control in manual mode - full throttle!