Looking at the dataflash logs, it appears that the I term in the speed controller does not get reset when you switch modes - it basically drifts to one extreme of IMAX or the other. This seems to either give you a slow or excessively fast initial response.
To me, it seems like switching into AUTO, GUIDED, STEERING or ACRO should reset the I term since the target speed will have changed, so any I term is no longer valid.
You can see in the plot that the I term persists through mode changes, giving it an extra kick as soon as it goes into Guided or Auto again.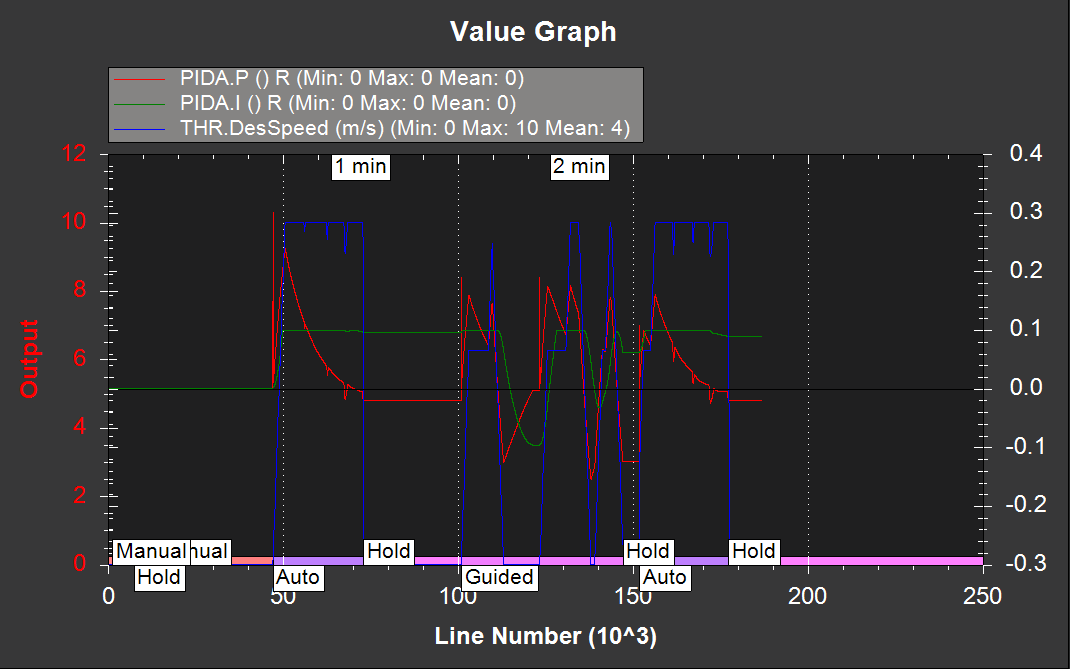 You noted a ?similar? issue here, but ended up fixing it in a different way - https://github.com/ArduPilot/ardupilot/issues/7868
Thoughts?