Just wanted to show my own creation "SeaBritt"
I have worked on it for almost a year, and I am now very pleased with how it performs.
Intended to be a multi purpose platform for all kinds of water based inspections, surveying and even fish trolling.
It uses a Durandal controller and runs on dual 6S batteries all the way up to 24A total with 12 A LIION normally
It cruises well up to 15 kmh, most efficient around 8 kmh
Designed to cut through the waves rather than ride over, it handles rough water quite good. The bow uses the same principle as modern surfski race kayaks.
Redundancy has high priority with dual independent water rudders connected to steering, dual side thrusters connected to the throttle output. Dual batteries
The center motor can provide vectored thrust and reverse, this motor is controlled directly to a channel independent from the throttle output. (Vectoring via direct)
LIDAR range sensors front and back.
Dual analog FPV cams front and back, front at 180 degree servo
Crossfire.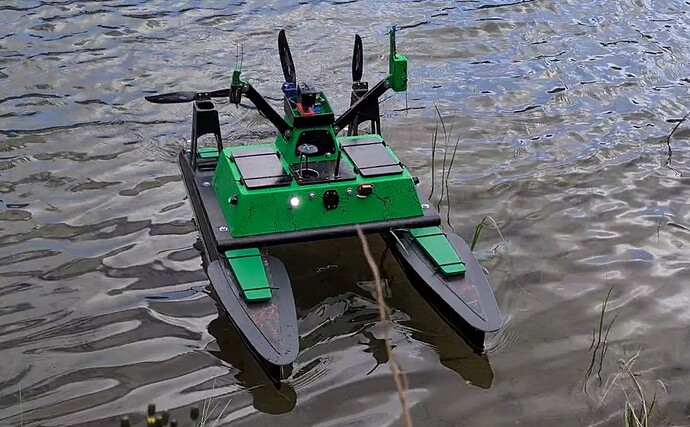 SeaBritt in Auto mode
SeaBritt in 12kmt cruise