Hello everyone, I'm planning to implement some autonomous features from ardurover to my tractors and for this work I must know if the firmware has a important function known as Terrain Compensation.
What it does, looking at the image below, you can see if I mount my GPS on top of the tractor (about 2.5m height), when the roll angle changes, the real GPS position changes a lot becouse the GPS mount location, so it needs some fix to compensate this changes and with this i'm able to maintain high accuracy from RTK.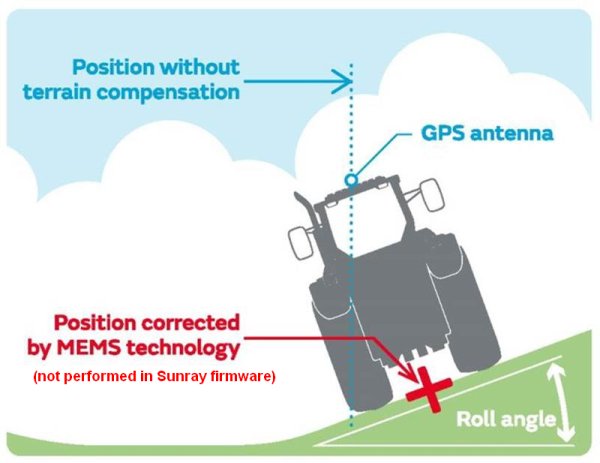 *This image is just a example found on google.