Hello.
I'm trying to fly a tandem with Mission Planner using Pixhawk 1.
However, when I connect Pixhawk 1 and look at the parameter list, the following parameters are not displayed.
H_SV1_POS
H_SV2_POS
H_SV3_POS
H_SV4_POS
H_SV5_POS
H_SV6_POS
Also, if you try to open a parameter file that contains the above parameters while Pixhawk is connected, the screen below will appear and you will not be able to open the file. (If I don't have Pixhawk connected, I can open the file.)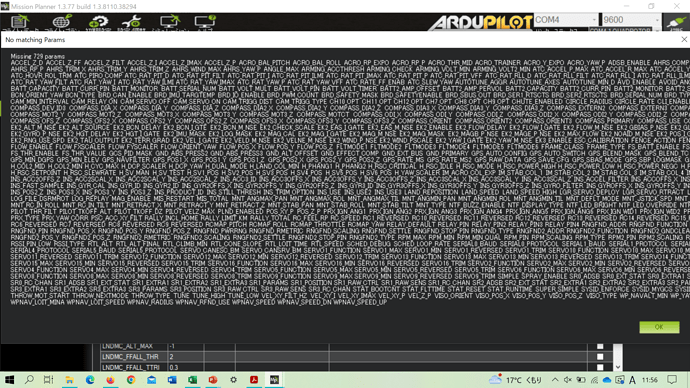 Any suggestion, please?
Thanks.