Hi,
recently I built a test platform for an FC with matek F405 and some external components to work on some older helicopters I have. A friend gave me his old GToys G9 helicopter. From what I found out it is similar to older Walkera models.Now I am fighting with the swashplate movements and the DDFP tailrotor.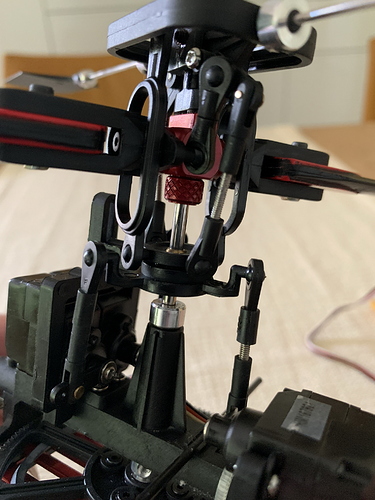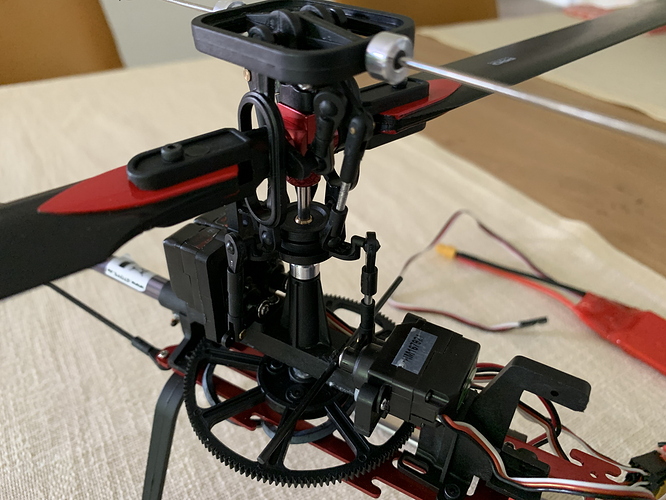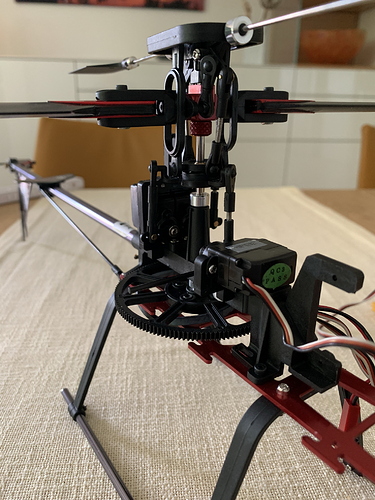 Has anyone of you worked with such a swashplat? How did you set it up in Ardupilot? Any hints or tips for a controller for a DDFP tail rotor?
Your help is highly appreciated.
Thanks
Rolf