Hi there,
I am doing some proactive research on the applicability of a Pixhawk 2.1 Cube in a UAV system that has a pretty abnormal design. We are working on a delta-wing type UAV, with three control surfaces on each wing (ail, ele & rud), as well as canards.
Attached is a picture of the complex delta-wing UAV that shows what I am referring to, the inner control surface are essentially the elevators, the outer control surfaces on the wings are the ailerons, the rudders are on the winglets that sweep upwards, and the canards on the nose.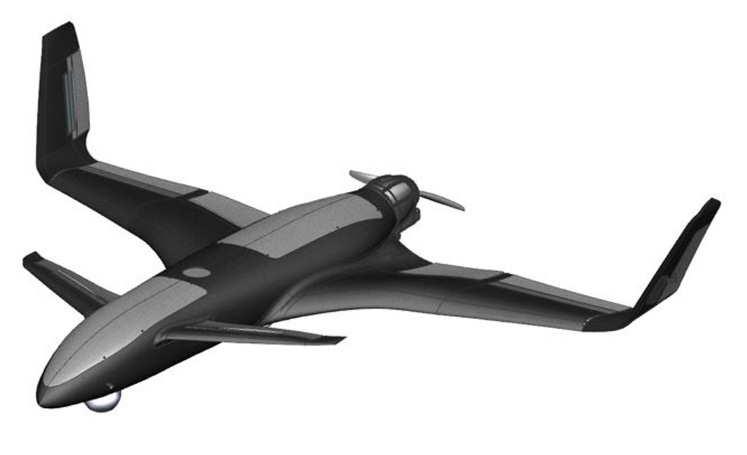 The canards will only be used for pitch trim, so it won't be necessary to autonomously control them; however, I would like to know from experienced arudpilot users whether it will be possible to configure the Cube to autonomously fly an airframe like this one, and whether the default PIDs will be completely out of whack, or a good starting point.
Thank you very much.