Hi all,
my setup is:
• hardware: BELT-CP (heli), SPEKTRUM DX7, PIXHAWK
• ardu-copter: Version: 3.6.7
I am testing H_RSC_MODE in MODE 2 (setpoint) and 3 (curve).
I am assigning the Throttle control to servo 5 (I have also tested servo 6 and the default one 8).
Everything is calibrated and all the servos are reacting fine.
When I arm the PIXHAWK, the Throttle output (SERVO5) does not behave as expected in MODE 2 and/or 3. In MODE 2 I am expecting to get something similar to my set-point but instead I am having minor noise around the value of the minimal SERVO5 value. When I switch to MODE3, I was expecting to see something similar to the curve present in the parameter however I see strange behavior with large unstable variations that seem to follow somehow the collective value with a lot of inaccuracy. When I disarm, the SERVO5 output remain constant at SERVO5_MIN value.
Of course I tried to analysis similar topics in the forum like this topic (Problems with Throttle channel 8 on pixhawk) but I am unable to find rational fix or analysis.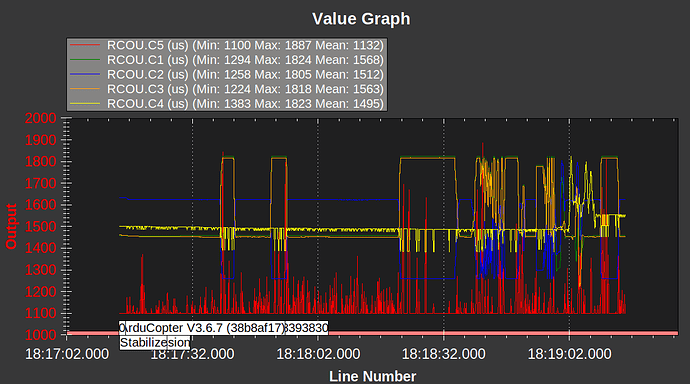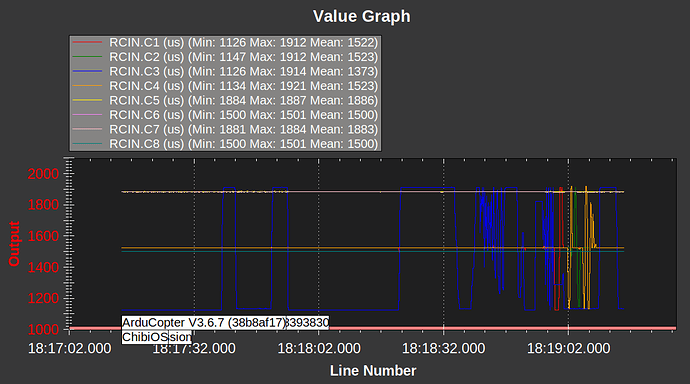 For MODE 2, I bypassed the PRE-ARM checks and tested different triplet (H_RSC_SETPOINT, SERVO5_MIN, SERVO5_MAX) but nothing changed fundamentally …
I am missing something ? Can we track in detail how the signal SERVO5 is computed inorder to understand the issue ? Meaning do we have a debug mode that gives more intermediate values than the log or the bin filed ? Someone can help ?
Here is my param, a log showing the strange behavior in MODE 3.
param.txt (22.3 KB)
debugforum.log (80.9 KB)
Thanks in advance.