Hello,
I am currently setting up the notch filters of a 25 kg Copter running witch ArduCopter 4.2.3. For this purpose, I want to use the FFT tracking to automatically adjust the center frequencies of the harmonic notch filters. To observe the behaviour of the FFT tracking, I am looking at the FFT in Mission Planner, but it sometimes shows strange results. Sometimes there are magnitudes of the gyro signals in the range of -300 dB to -1500 dB. Another log resulted in a spectrum with large spikes pointing downwards: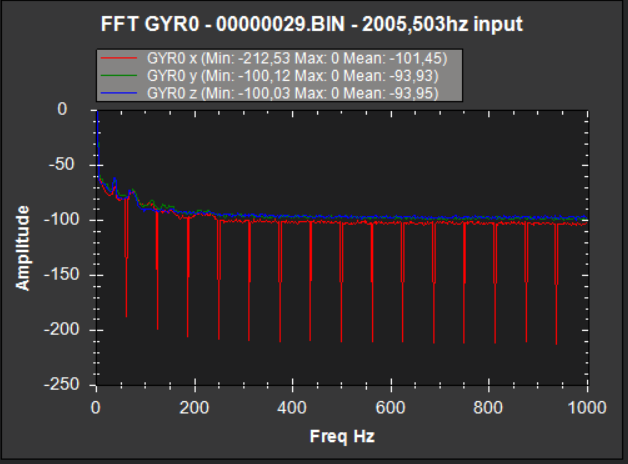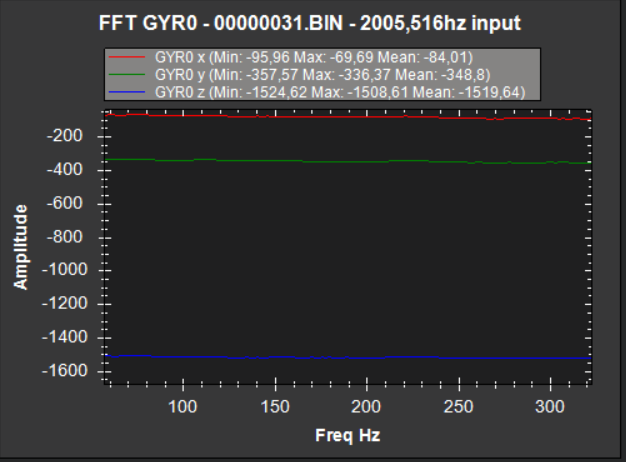 Here is the link to the log files: WeTransfer - Send Large Files & Share Photos Online - Up to 2GB Free
I am currently using Mission Planner 1.3.77.1 build 1.3.8278.21251.
Any idea what causes this behaviour of the FFT?