Hi,
I just figure out something weird reviewing my helicopter logs on Mission planner 1.3.80.
When I show on the graph 2 different parameters like RPM1 and RCIN, I have always the same scale for the 2 graphs and this is not convenient to analyse.
I came back to Mission Planner 1.3.77, analyzing the same log and same parameters, and this is perfect two scales appear.
I don't know if it is a bug or my bad…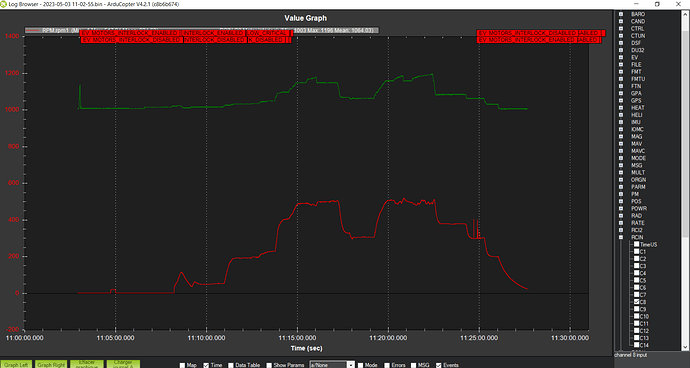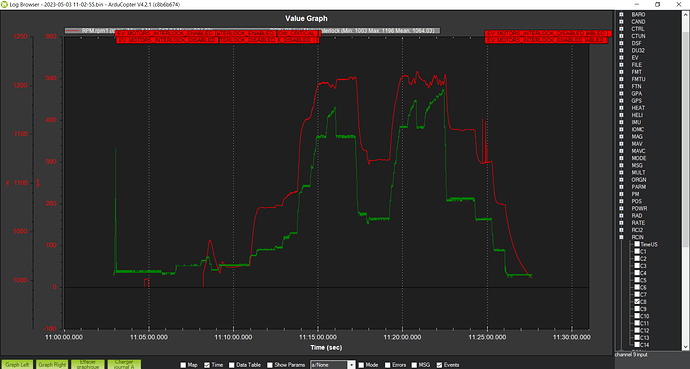 You can find attached the pictures showing the issue.