Quadplane running Arduplane 4.3.3 on Cube Orange. Target airspeed was set to 19m/s.
There may have been ice buildup but the crash was so hard (30+m/s to trees) that any evidence of severe ice buildup was lost.
This is strange one, i have no idea what happened: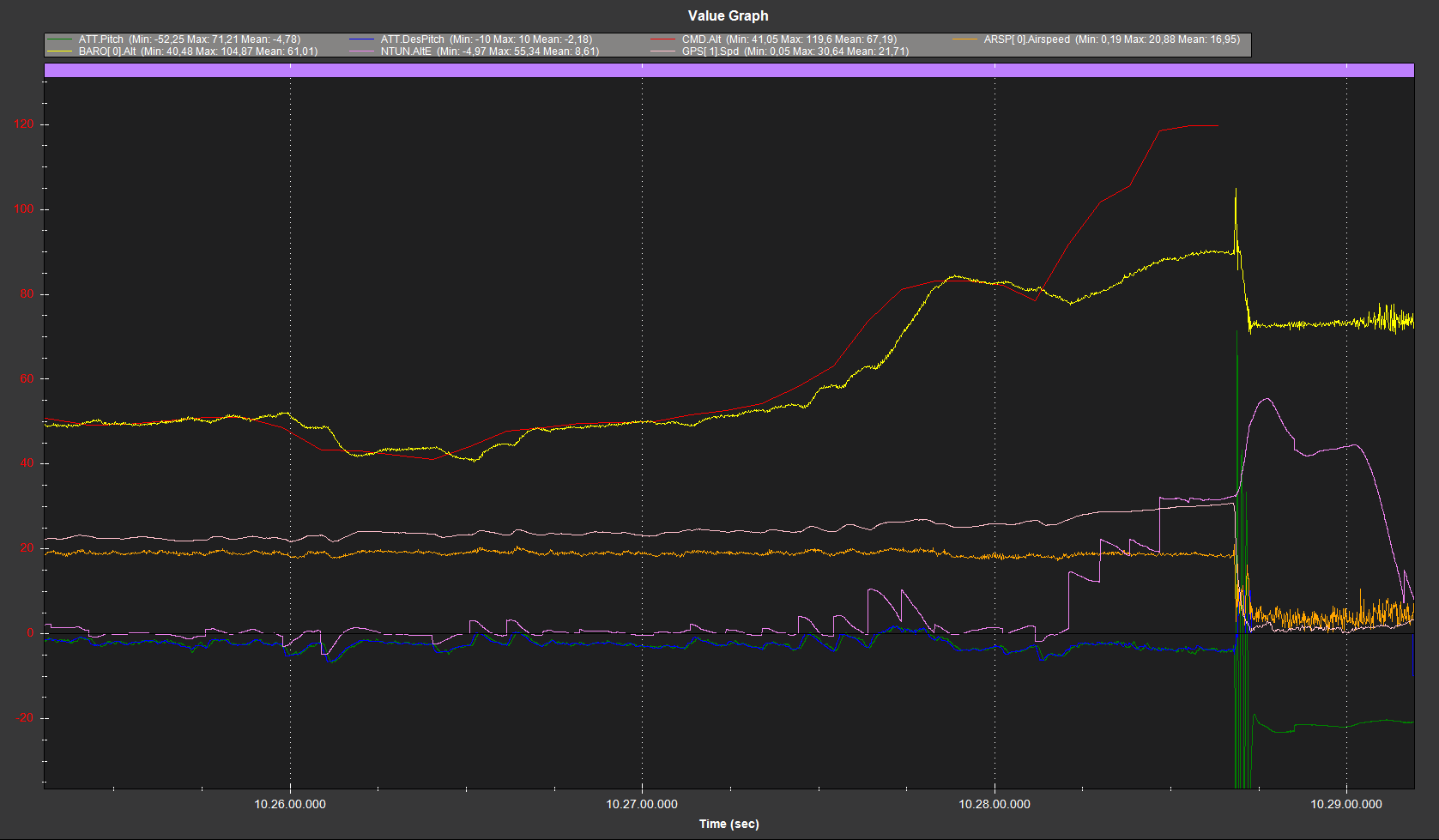 Autopilot log file
https://drive.google.com/file/d/19zRmQBIRCCr7a3J8BKY7W0SLxsab8yEy/view?usp=sharing
It just went full forward motor throttle but didn´t even try to pitch up to clear the hill, why?