Hi,
yesterday when I was trying to do autotune after dynamic Notch filtering which resulted in a crash on MFE Fighter VTOL. I have noticed Some strange behaviour from X7 pro. While it was falling from the sky data was not logged also the memory card showed a corrupted file and only the last log which was renamed as 0001. Although I have other previous logs on the card which have vanished.
kindly help me out with this.
Attaching the last log as I don't have previous ones Also someone helps me identify the reason for the crash. Is it purely due to z-axis vibrations or maybe motor input was low while it was tuning in the roll axis
https://drive.google.com/file/d/1NvQxYPO2Hfn8ZSbzA1y5Wg-ygznkBOsj/view?usp=sharing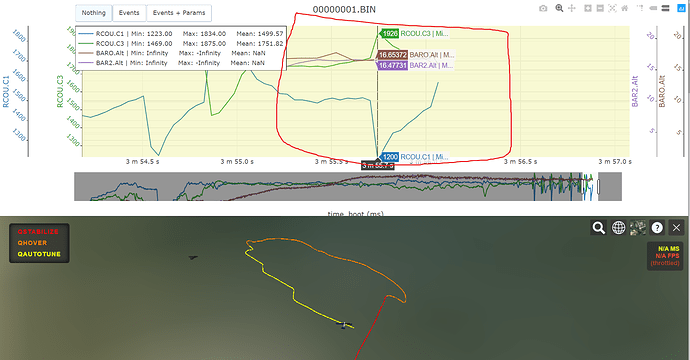 here is the RCOUT data and can see c1 motor has low input
Attaching the video for reference.
https://drive.google.com/file/d/1VMqJz-56BsjAd4eRv8FXUa_iEBZea3cK/view?usp=sharing
Logs corruption Screenshot.