Hello.
On the maiden flight of a 30" quadcopter with a 2400W generator from RichenPower I observed a strange behavior. Shortly after take off it started to jump in the air and the generator speeded up and slowed down.
Seeing the voltage graph, I suspect that the generator decelerated when it reached 50 V, which must be its normal behavior to protect the batteries.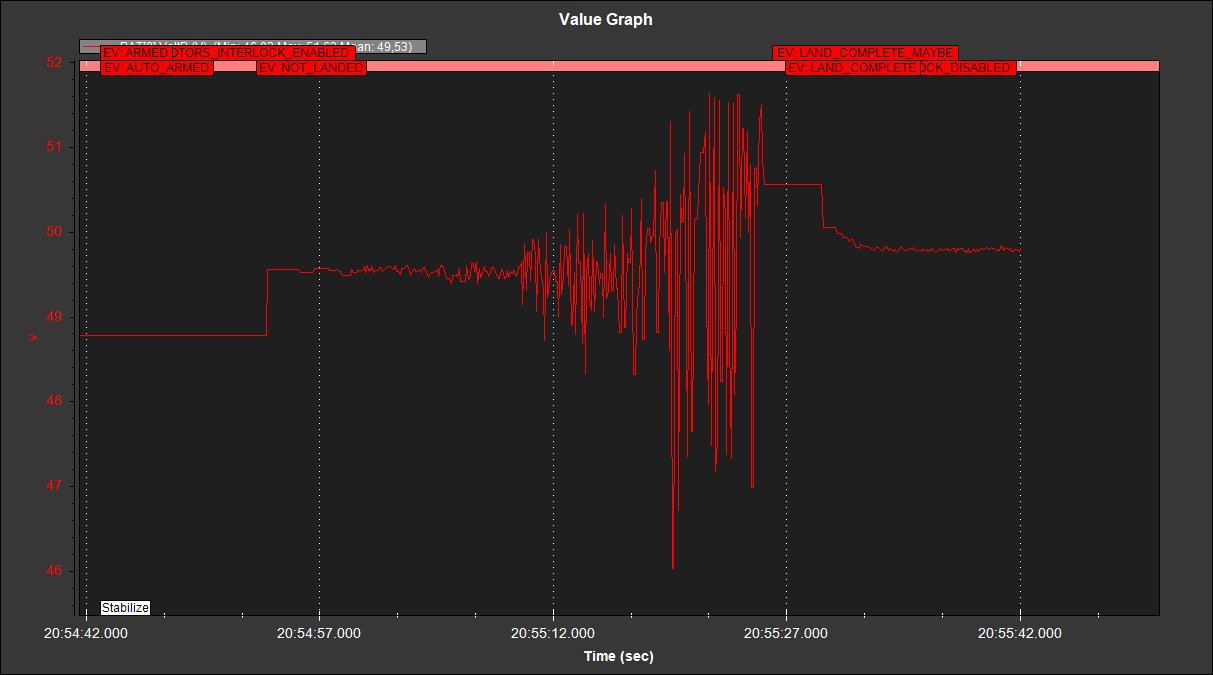 My question is if those voltage variations that the generator produces when accelerating and decelerating are what cause the drone to jump in the air, or if it has to do with the vibrations of the generator or I simply have to reduce MOT_THST_HOVER.
Thanks!