Hi,
I am trying the ArduSoar with my glider. I use a pitot-static airspeed sensor.
But this sensor displays some strange data. Please look at the attached log data.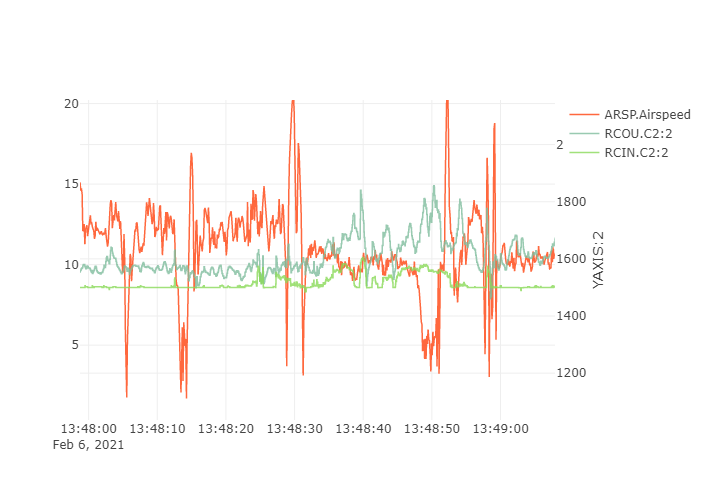 First, the airspeed data occasionally fall down to near zero, well below the stall speed of my glider, nevertheless, my glider continues flight. This is the strange point No.1.
Second, The RCOUT C2(elevator channel) does not respond to this airspeed drops. As I set the TECS_SPDWEIGHT parameter to 2, ArduPlane should respond to this airspeed drop and should activate the elevator. This is the strange point No.2.
What is the reason of these strange phenomena?