hi @olliw42 , One point is not clear for me. I'm using a Tarot 3DIII with SBus, no problems, I associate RC8 and RC9 in the Tarot configuration software in order to interact with the RC for Tilt and Pan (via sBus). What is missing for me, I applied the instructions from the wiki there: http://www.olliw.eu/storm32bgc-wiki/Using_STorM32_with_ArduPilot#STorM32_Mavlink
and did the wiring like described there: http://ardupilot.org/copter/docs/common-storm32-gimbal.html
So I understand that sBus is a different protocol as mavlink, but my question is: where do I associate in the Olliv's configuration tool the Input CH RC8 RC9 that I have to type in the MP Gimbal page setup?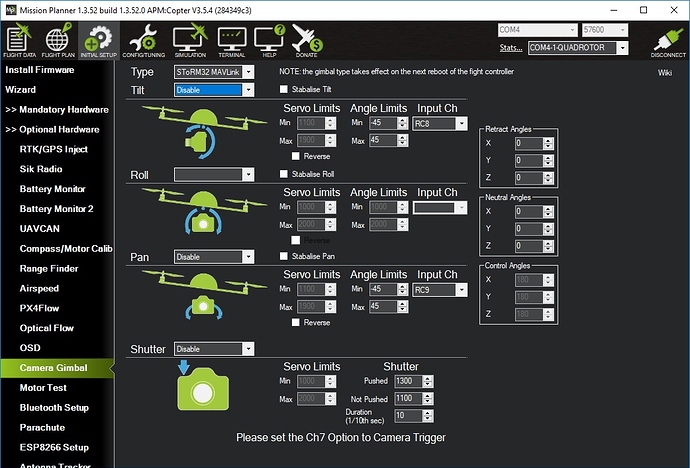 In the Olliv's Tool do I have to select Tab Setup:
sbus
or let it
off
?
In the Tab RC inputs RC Pitch:
Virtual-8
RC Yaw
Virtual-9
? or let this off?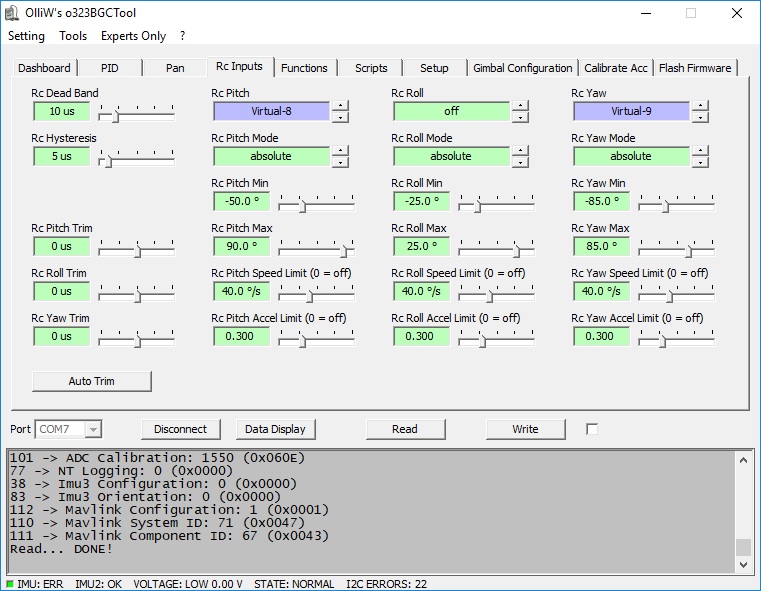 Couldn't find the relative doc about this.
Thanks,
Chris