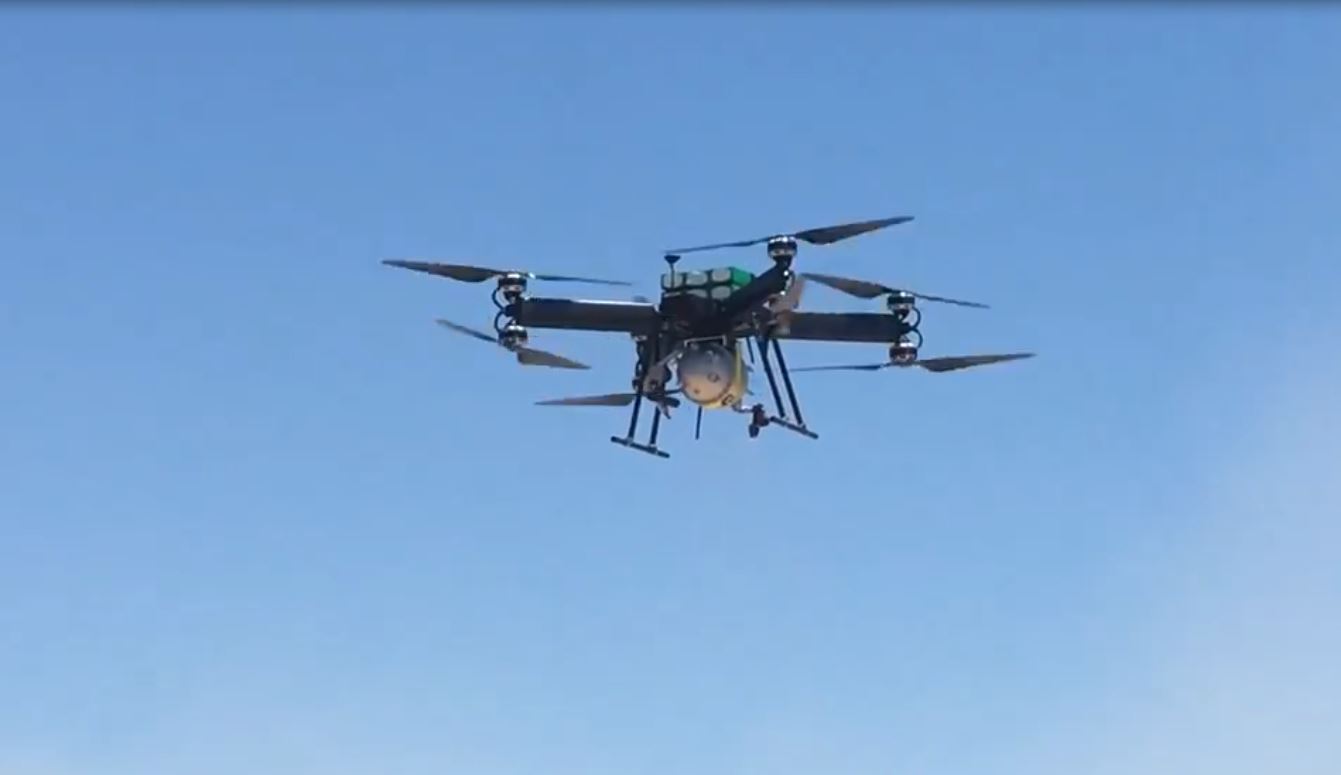 Hello everyone, recently I received some interest about the UAVs that my company builds, and I asked if people would be interested to hear about some of our experiences using the equipment in an agricultural setting. Based on the responses I received, I decided to make a post here and share it with the community.
My company was approached by a commercial lettuce farm that was having difficulty controlling weeds around the irrigation valves in the field during the growing season. During the off season, the weeds are controlled by hand spraying around the valve; the location of the valves in the field prevents tractors from 'disking in' the weeds into the ground. However, once the lettuce has sprouted in the field, foot crews are unable to walk in the field, otherwise they will damage the crop. During the growing season, the weeds are able to grow in the area around the valve, and these uncontrolled weeds can spread to other areas of the farm. The valve area is very small relative to the total area of the farm, so hiring a manned helicopter for spraying the valves is cost prohibitive. This application (small amounts of herbicide precisely sprayed at low altitude) is a very good fit for a UAV sprayer.
In the picture above, you can see the outline of the farm with the features in question. The red arrows point to the locations of the irrigation valves, which are permanently installed in the field (and cannot be moved). The blue arrow shows an irrigation pond that had a problem with invasive water reeds. This area was particularly important to spray with the UAV because, according to the farmer, this area had been impossible to spray previously due to the danger of driving tractors near the steep edge of the banks, and the water was too deep and muddy to wade into on foot with a backpack sprayer. The green arrows at the top of the photo show two irrigation ditches that were also sprayed.
The farm itself had many challenging obstacles, ranging from power lines to various irrigation valves, tractors and other small variations in the terrain. My plan for this blog is to outline the challenges that we faced in spraying of each area, and share how we overcame these challenges with our equipment at hand.
A little bit about my company: We provide engineering consulting services primarily in aerospace and industrial robotics applications, and we build a line of large multirotor UAVs for various commercial uses. To complement our UAVs, we also design and sell different types of sprayer systems, as well as provide custom engineering based on customer needs for everything from payloads to complete vehicles.
Please feel free to ask any questions and I will try my best to answer them in subsequent posts