I prepared a spline survey with Tower that I must fly on a nice day this coming week. This is what Tower shows for the ground track of the aircraft: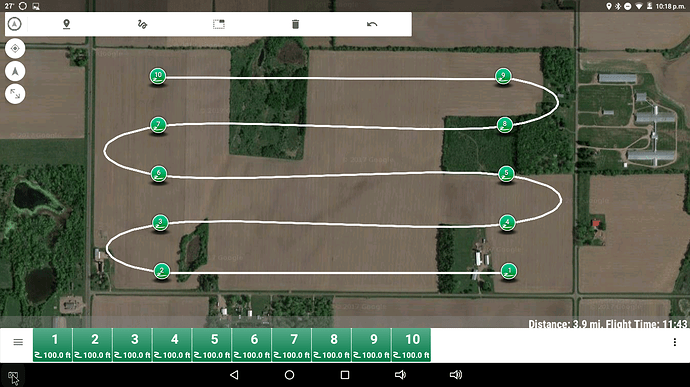 Just to double check, I loaded the same mission into APM Planner2 and checked it. This is what it looks like in APM Planner2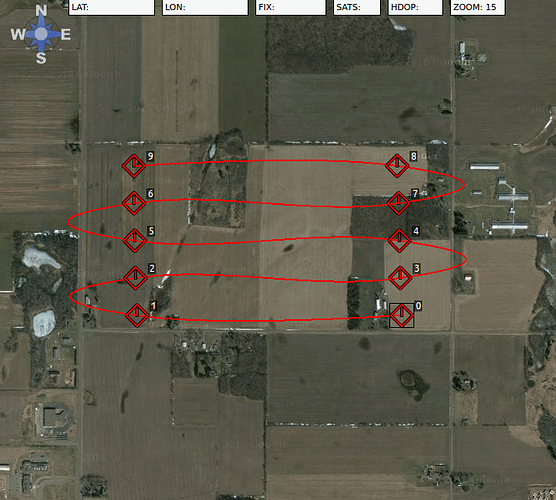 This one is critical to know what the actual ground track is. Between waypoints 2 & 3 (or 1 & 2 in APM Planner2), if the aircraft actually crosses the state highway like APM Planner2 shows and makes the turn over the woods there's a high risk chance of coming into contact with some pine trees that are ~100 feet tall. Which one is displaying the correct ground track?