Hi,
I have an brand new Cube Orange and X9D+ 2019 - X8R duo. I want to use Yaapu script with my Taranis X9D+.
In order to do that, I just connected my X8R's S.Port to the Telem2 pad on Cube Orange. I just used VCC, GND and TX pin on Cube side and Signal, VCC, GND pins on receiver side.
Everything is working. I configured this system before, so radio settings and channel settings are done.
I just can't get telemetry to my radio. When I click "Discover new sensors" button on transmitters tab, only standart receiver sensors are shown.
Here is my basic setup: (Other hardwares, such as Here3 GPS are not connected)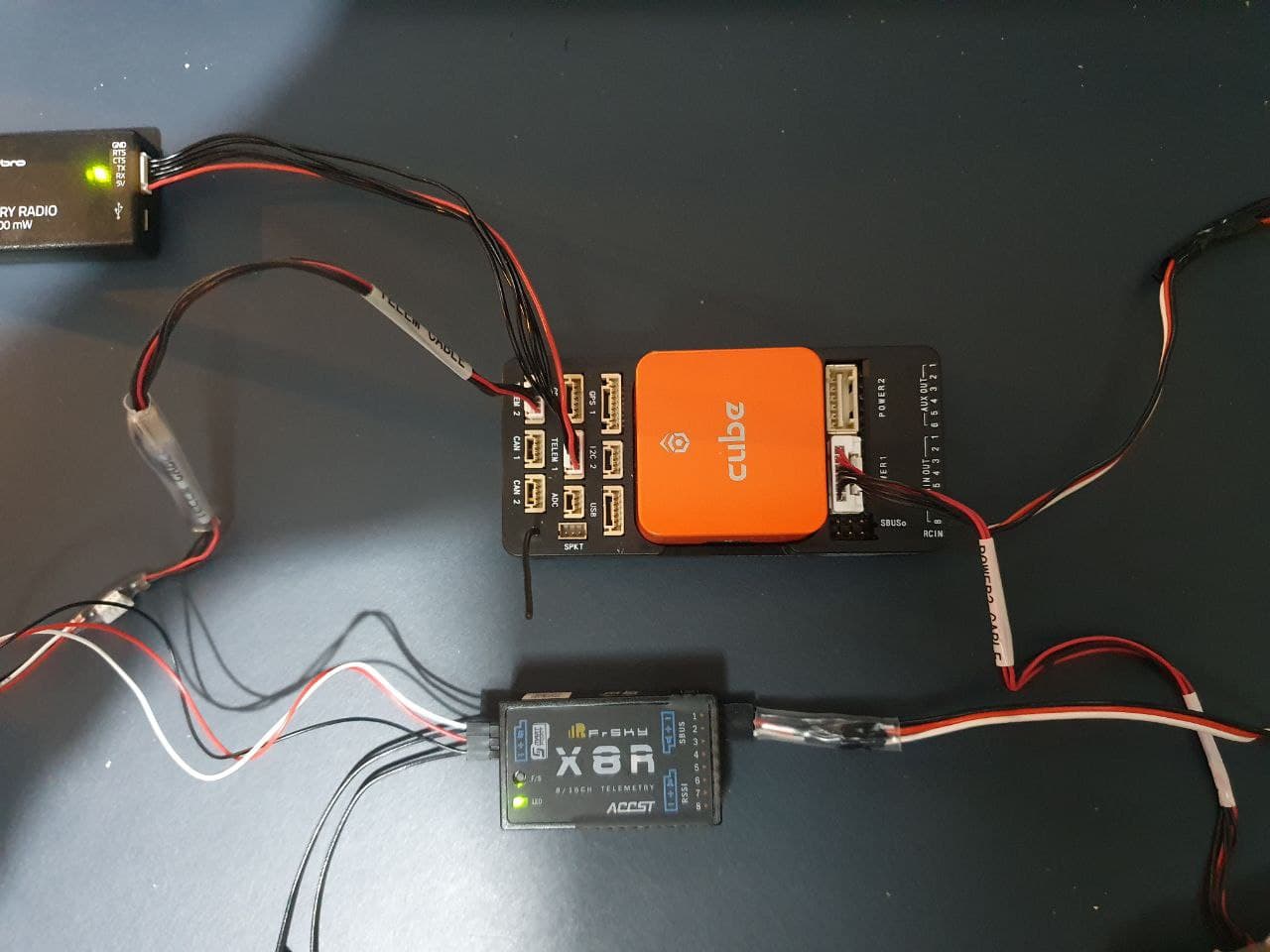 Ijust simply connected TX pin to signal pin on receiver without any converter, because Cube Orange has got H7 processor inside.
My parameter settings are:
SERIAL2_PROTOCOL =10
SERIAL2_OPTIONS = 7

Can It be because of using ACCTS receiver with ACCESS radio? I can't think of any other reason…
Thanks for your replies.

Update from 12.07.2021.
For Cube Orange, just make 10K resistor mode between Signal and GND on S.Port.
Worked fine for me on Telem2 (Serial2) port.