Hi all, I'm new to Ardupilot and I did an interesting VTOL tilt rotor plane, the first test was simple but ended in a crash. The weight of the plane was 1330g but using X4 9" propellers. Using Q_Hover I took off and the plane just shot to the sky and I just moved the throttle a bit up, immediately I moved down again but it continued to climb, look at the .log file. Then I don't remember if I disarmed or it entered in failsafe and felt donw.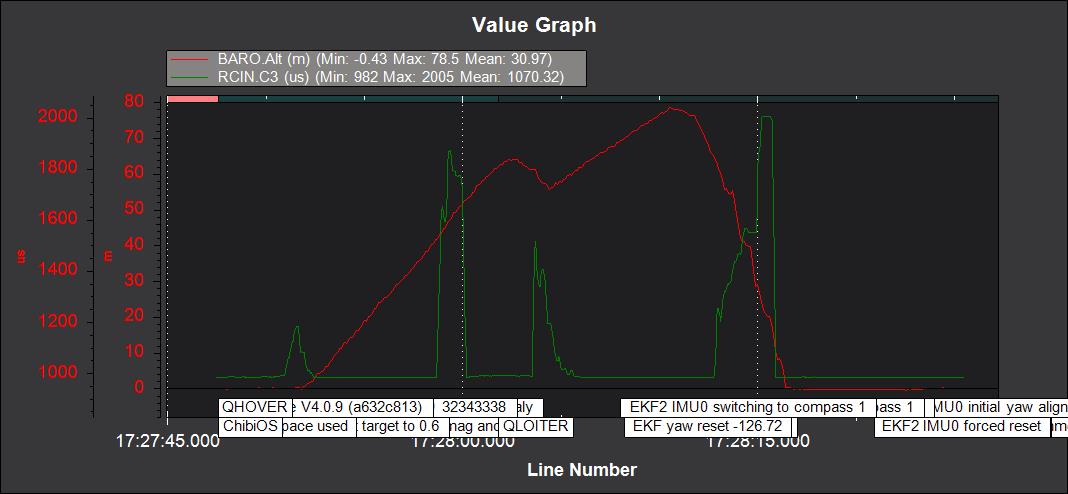 There you can see the throttle vs the altitude. (I almost lost it).
Log file
Next day I fixed the airframe a bit to do another test, this time I used a 3S battery, and Q_stabilize. It flew as intended this time.
My conclusion is that the power of the 6S is too much but at the same time, shouldn't the software should compensate for that? I'm not sure if I need to tweak or activate a parameter for power monitoring, etc.