When I launch SITL to test the antenna tracker, as soon as I click on the simulated quad, the quad appears in Australia (Somebody said it is Tridge's house). Even though I set the TRACKER HOME at BC in Canada by dragging the green tear drop icon on the mpa, or by right clicking at my home location in BC , the QUAD still appears in Australia. See attached.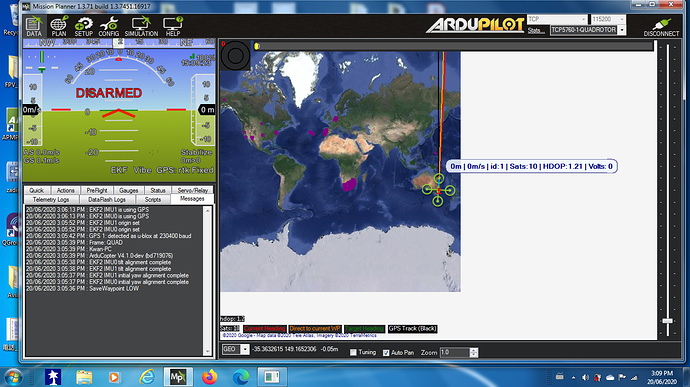 The last message in the screen shot "Waypoint low" did not appear before. Any clue ?
If the quad takes off sveral thousand miles away, tracking is impossible.
Appreciate if anyone, particular the developers suggest a sure and proper way to position the vehicle in SITL mode.
Thank you.