Hello,
I built a drone with a PX4 mini 3dr and with an intel real-sense camera (so no GPS) to fly indoors. Today I tested the drone on the field, I created a simple mission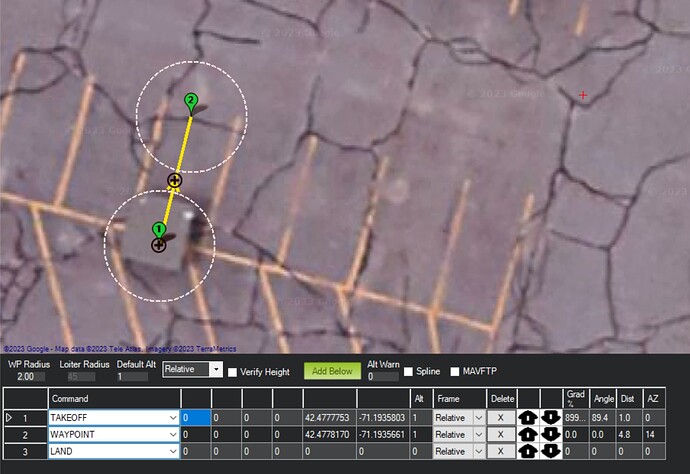 but I immediately encountered a huge problem: when the drone took off it went way higher than 1 meter and I had to stop the mission to avoid crushing it on the ceiling.
I'm sure that the camera is working correctly because the telemetry is correct. I suppose that the problem is how I set up the mission.
Can you please help me to understand what did I do wrong? I just wanted to take off to 1m, moving to WP1 and landing on WP1.
Moreover, what's the meaning of the box "verify height" and "relative"/"absolute"?