I am trying to use Python from within MP to control a quad. I have defined a simple inclusion fence in MP, as shown below: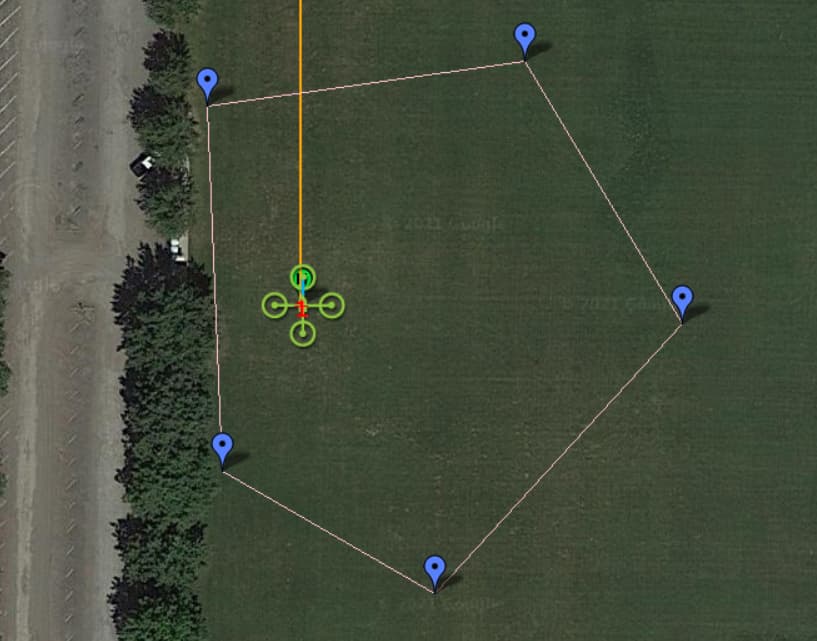 Everything works well inside the fence. However when I send a mavlink SET_POSITION_TARGET_GLOBAL_INT command in Guided mode that references a target WP outside of this fence, it looks like nothing happens. I suspect that the FC itself is rejecting the command, but I am not seeing a corresponding fence breach message being communicated back, or any other way in MP to indicate that the operation was unsuccessful. In the absence of that, my script waits indefinitely for the craft to reach that point, which will never happen.
It's okay that points outside of the fence are proactively rejected. I just need to either detect the situation before I submit the waypoint, or to detect the error afterwards. I am not seeing any way to do either right now… Any ideas? Thanks in advance.