Hi everyone;
I want to report 2 problems.
My first problem is that I get a failsafe warning on my autopilot only when the um980 gps module is connected and all failsafe settings are off. I can not understand why.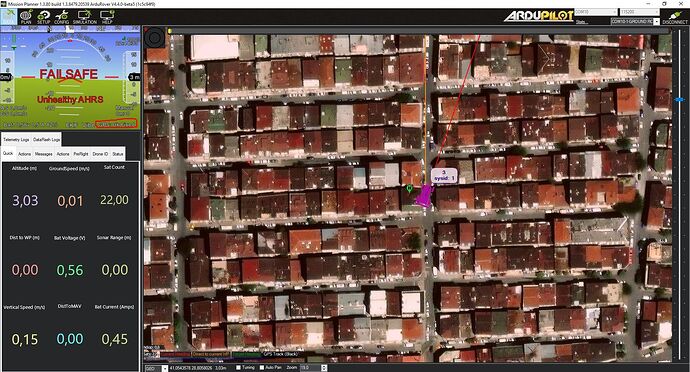 My second problem is that it switches to rtk fixed mode without receiving any correction data with the gps module I use. This situation does not seem normal to me. I don't have a base station on the ground and I don't receive any correction data via ntrip, but I still see it as rtk fixed on mission planner. how can this happen.
in one picture you can see both problems.