I cannot get my PixHawk working with the ArduRover 3.0.1 firmware. I tried with the Quadcopter firmware and and was successful in arming so I know it is not a hardware issue. I cannot get it working in QGroundControl or APM Planner 2.0, I just receive double yellow blinking lights on my main LED even though all the sensors say they have been calibrated properly.
Something seems to be glitching with flight modes. My Safety parameters are also blank. I get the following errors: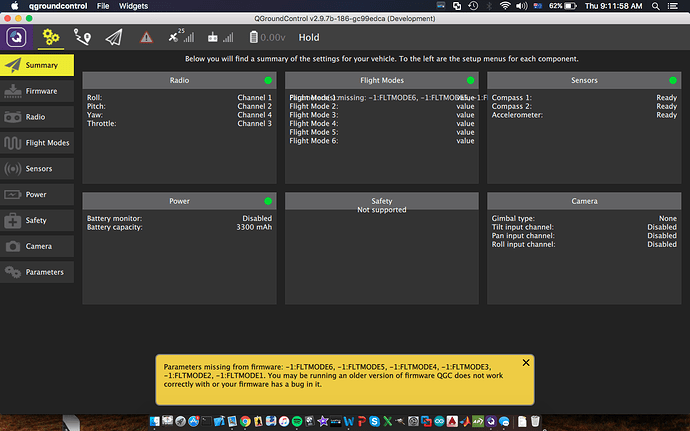 vs. it working properly with the Copter 3.3.3 Firmware: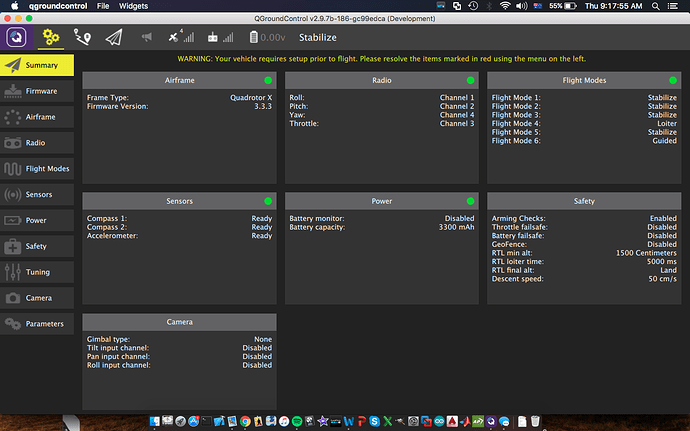 Any suggestions? Been stuck on initial calibration for about a week now.