Hi,
We are currently trying to tune our plane for automatic takeoff. It is a 10kg tricycle plane, with the motor at the front.
It tends to veer away from where it was pointing a few seconds after starting the takeoff sequence. A few times, it seems the course of the plane was locked a few degrees of the heading it should have been (according to the telemetry logs), while other times it has the right heading but seems to fail to keep it. Sometimes it works well and the takeoff is successful.
The runway is very bumpy grass, so the steering wheel is not always in contact with the ground.
I'd like to know which parameters to look for in the BIN logs to know what is really happening. It seems like the ATT.Yaw and ATT.DesYaw does not provide the information I'm looking for: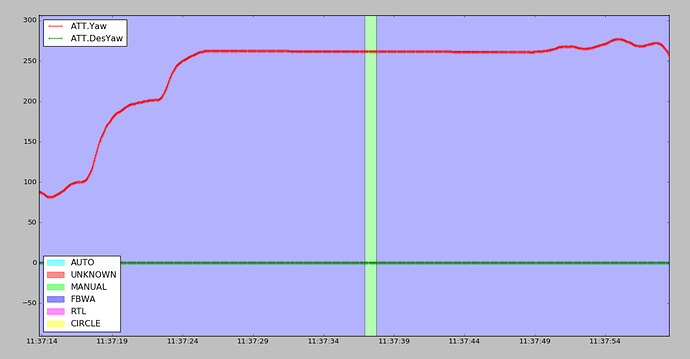 Thanks for providing with some guidance to diagnose my steering issues.