I notice that recently sometimes a strange behavior appears on my plane, after few minutes a increasing oscillation of roll attitude appears.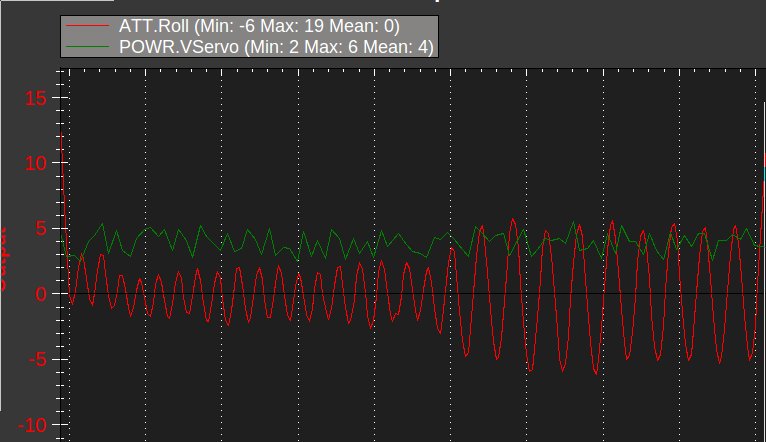 In following flights it had disappear completely .
Could it be related to servo voltage that looks to me quite low .
What should be a good constant value for servo voltage ?