Hi,
I have a RoboClaw 2x60A Motor Controller wiring to a Pixhaw to control two trolling motors.
I only have got to work ok with analog signal setup on BasicMicro Motion Studio and also I need to deselect the mixing option. I thought it must be setup as RC signal but it doesn't work at all.
On the other hand, I have a couple of extrange things…I must to set the MOT_SAFE_DISARM = 0 (0:PWM enabled while disarmed 1:PWM disabled while disarmed) because if I set to "1" the motors run at high speed when disarm the system…
The motors Works ok (tank style) but I need to select PILOT_STEER_TYPE = 0 (0:Default 1:Two Paddles Input 2:Direction reversed when backing up 3:Direction unchanged when backing up) instead of "1" as seems the correct option.
Further, when I switch off and on it seems like the Roboclaw loss the saved setup or something like that because I need to connect (usb connection to PC) and select/deselect the mixing parameter and it Works fine again…I don't understant what happend…
I have Rover 4.0.0 and the motors are wiring to servo1 and 3 with 73 and 74 servox_function
The idea is to control a boat in Skid Steering mode. the motors are used to turn the boat, aditionally I have a big motor managed by a 3 phases speed frecuency regulator connect to servo2 output setup as 70 (Throttlle) by a PWM converter and it Works fine when I control the system with the Logiteck joystic. No test in auto mode yet.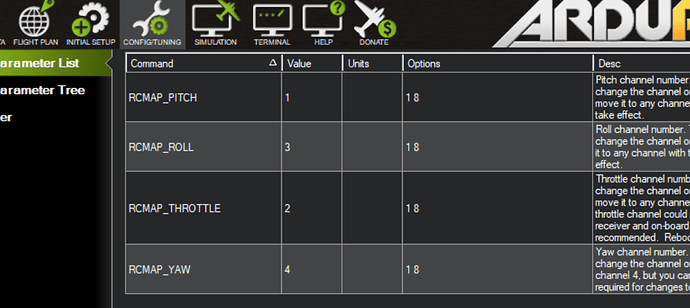 Any ideas??
params_08062020.param (16.8 KB)