I'm observing a very weird behavior here, maybe someone can explain.
If the throttle input stick is in the lower halve (so the interval from [RC3_MIN; RC_TRIM], my motors do not do anything (e.g. not spinning).
If the throttle stick is in the area from [RC3_TRIM; RC3_TRIM + RC3_MAX - RC3_TRIM / 2], throttle acts normally, that is, an increased value from RC3 results in an increased motor speed, with the motors running in the correct direction. Now, in the last interval from [RC3_TRIM + RC3_MAX - RC3_TRIM / 2; RC3_MAX], the motors spin in reversed direction, and they do so again proportional to the RC3 input (higher RC3 value results in motor spinning faster).
This is very weird, because for one, there is no deadband between normal and reversed thrust, and because full throttle forward comes right before slight throttle reversed.
The following image represents how the throttle rc input (x axis) corresponds to my throttle output (y axis).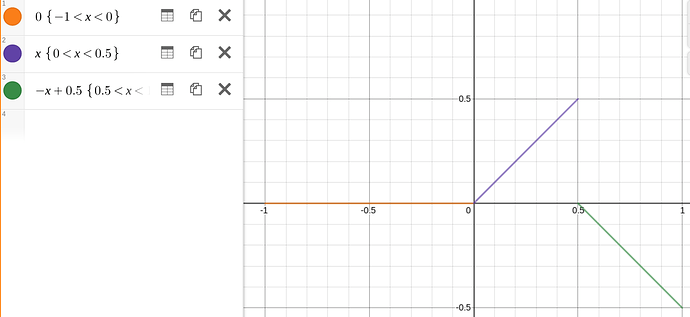 parameter.param (23.2 KB)