Hi Devs and All,
There are lots of different altitude meaures in the log files.
I was flying a mission 39m agl. (should have been 40…)
The only measure around this value is CAM.RelAlt. All others are about 4m higher. Hence, my questions are:
Why are they higher and is there a measure giving something like the CAM.RelAlt for the whole flight?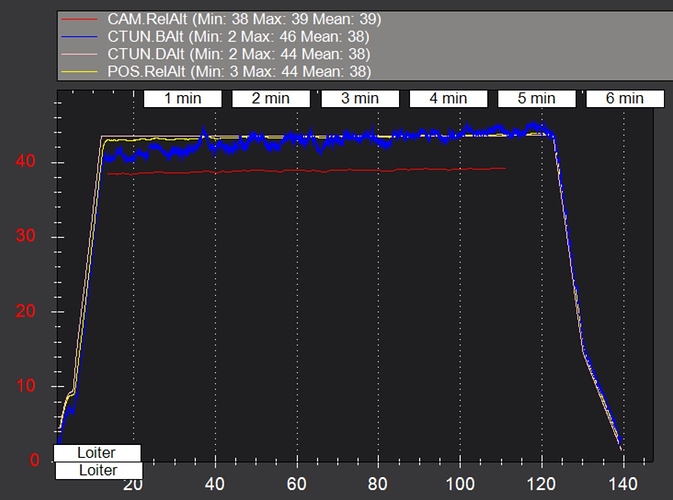 I am also wondering why CTUM.BAlt/AHR2.Alt is drifting the exact same way as GPS.Alt.Normally, they diverge. And how can it be they are 10m off just from the start?
Thanks a lot and best regards,
Thorsten