I have recently been debugging large drones, which have huge props. This means that once there is any imbalance, the vibration intensity will be much greater than that of small drones.
Since large drones may also experience some minor bumps outdoors, their expensive price makes it impossible to replace the propellers when the props are slightly damaged. In other words, the dynamic balance of large drone motors and propellers often has problems and can only rely on the flight control's shock absorption platform to solve them.
Due to the low vibration frequency and high energy of large drones, many shock absorption platforms that work well or barely on small drones cannot be used on large drones at all. Next, I will talk about some of my own insights.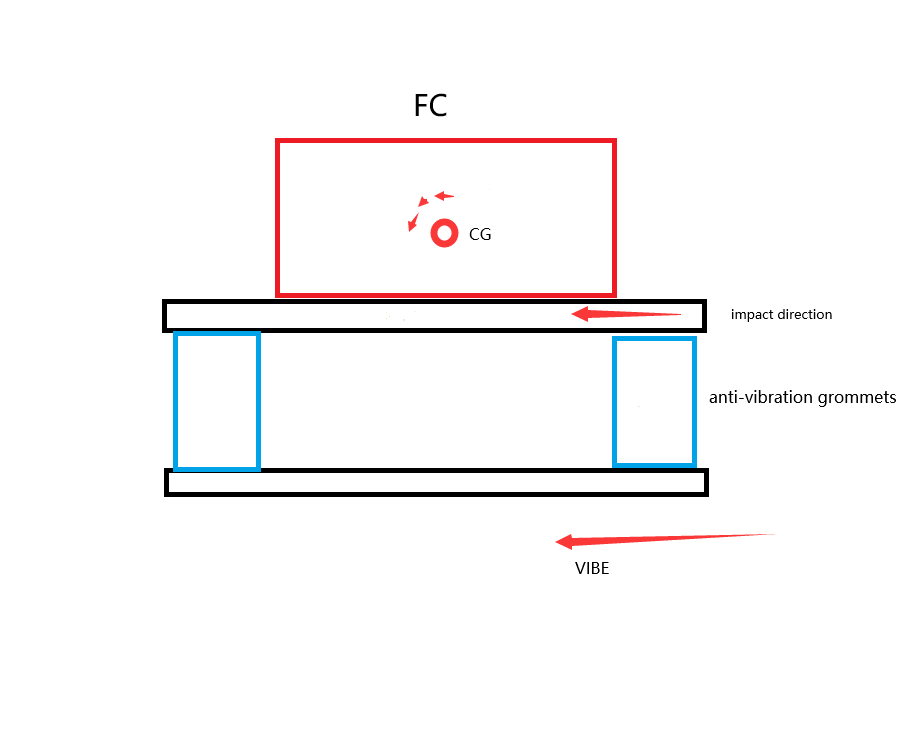 The most common shock absorption platform we see probably looks like this, and they are designed for lightweight FCs like APM. The latest FCs are mostly metal shells, and the huge weight causes the CG of the upper shock absorption platform to move up.
When horizontal vibrations reach the lower shock absorption platform, the vibrations will pass through the anti-vibration grommets and be applied to the upper shock absorption platform. Since the CG and the impact direction caused by the vibration are not on a straight line ------ just like the thrust line of a fixed wing, this will cause interference to the flight control's attitude.
In short, for parts above the shock absorption ball, a high center of gravity will cause the flight control to sway.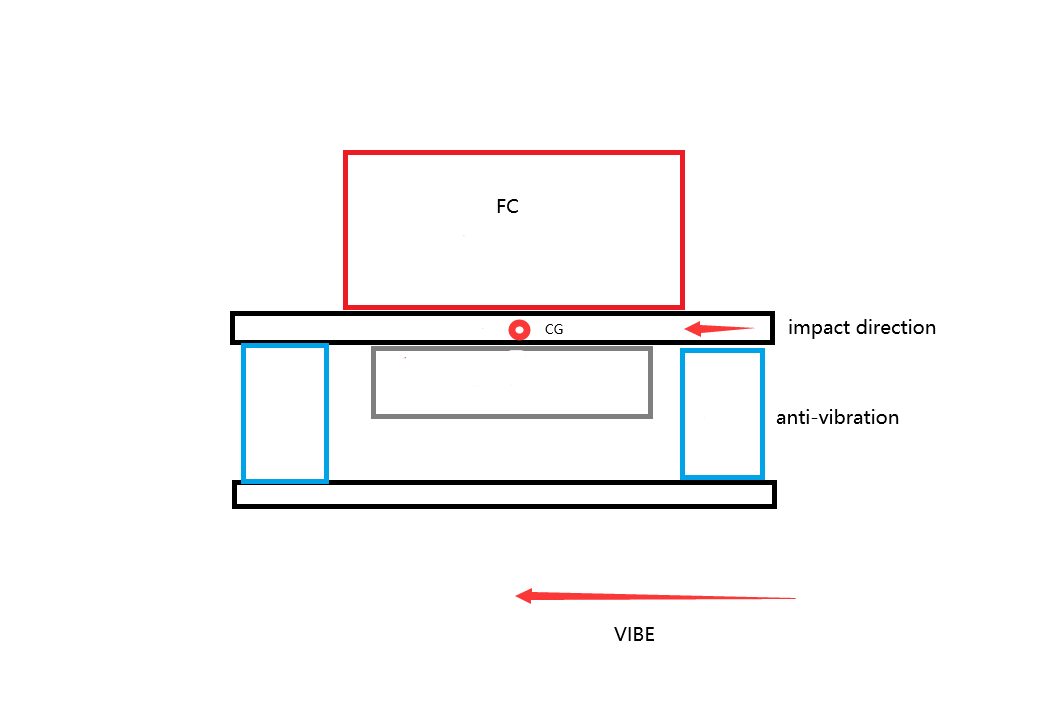 The ideal shock absorption platform should look like this, by sticking counterweights (usually lead) under the upper shock absorption platform to lower the CG, thereby eliminating the interference of horizontal vibrations on the flight control attitude. The added counterweights can also compress the shock absorption ball, making it better at filtering low-frequency vibrations. The CG position relative to the top of the anti-vibration grommets can only be biased downwards, not upwards.
I think controlling the CG position of the upper shock absorption platform is an important part, because it is almost impossible to use high-damping materials to filter low-frequency vibrations, and soft materials cannot suppress the sway of flight control. I took some detours here and found that these were not mentioned in the wiki. Based on my experience, I believe these things are important.
The cable connecting the flight control should preferably use high flex wire no more than 30awg, the kind with a silicone skin. I used 26awg and it didn't work very well. If possible, I think using FPC might be better, provided you spend some time making them.
Also, I found that cylindrical anti-vibration grommets may be worse than spherical anti-vibration grommets. Because cylindrical anti-vibration grommets are like straws, when subjected to a certain amount of force, they will collapse. Spherical anti-vibration grommets will not collapse like straws, their response is almost linear. Of course this is just my guess, I just pinched them with my hands and didn't go through a lot of experiments.
I think the above views may be worth adding to the wiki because shock absorption for large drones has always been troublesome. I think my experience should be able to help some people who are troubled by these problems, at least some of them.