I am in the process of building an autonomous rover to carry out feeding on a crayfish farm.
Redclaw are an Australian native freshwater crayfish that I farmed in southern Queensland for the last 20 years.
Farming is done in purpose built freshwater ponds normally about 50 metres by 20 metres.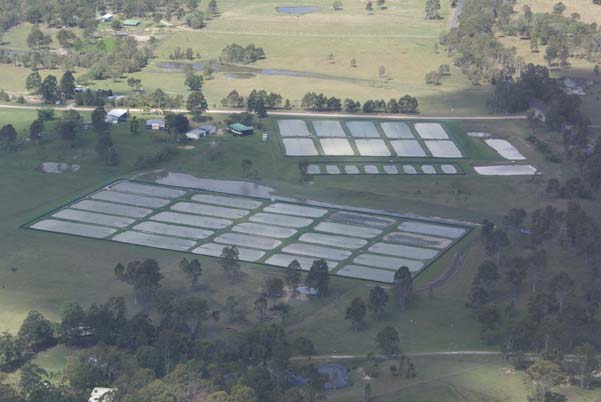 Feeding is carried out several times per week. The feed is a pelletised grain mixture and distributed over the surface of the pond.
Over the years I developed a feeder inside a small delivery van which we drove around the ponds. A computer and metering system is used to control the quantity of pellets distributed to each pond. This varies depending on the level of stock in the ponds, stage of the growth cycle, etc.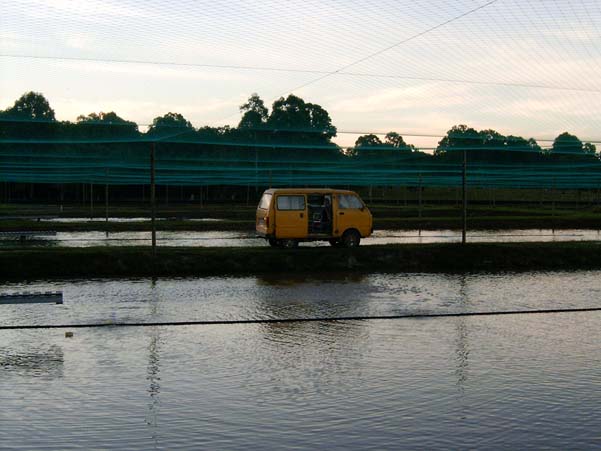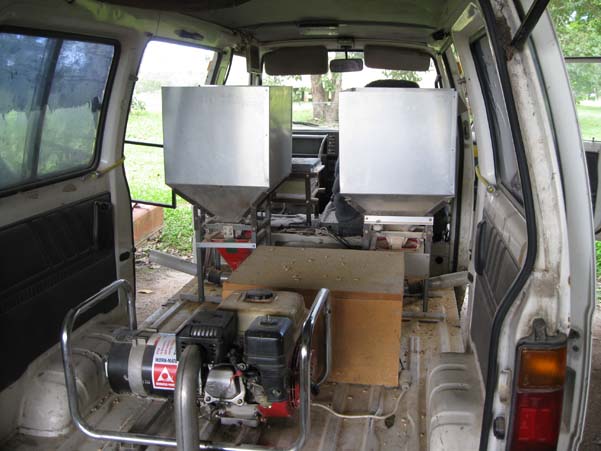 A colleague in north Queensland while unashamedly stealing my design for his own feeder enthusiastically agreed with my suggestion that a fully autonomous feeder would be much more fun.
My colleague has changed the distribution mechanism from a blower arrangement to an electric spinner and has set up the feeder on the back of a golf buggy. A GPS has also been integrated to automatically start and stop the feeding sequences. The driver behind these changes was to prepare for an autonomous feeder.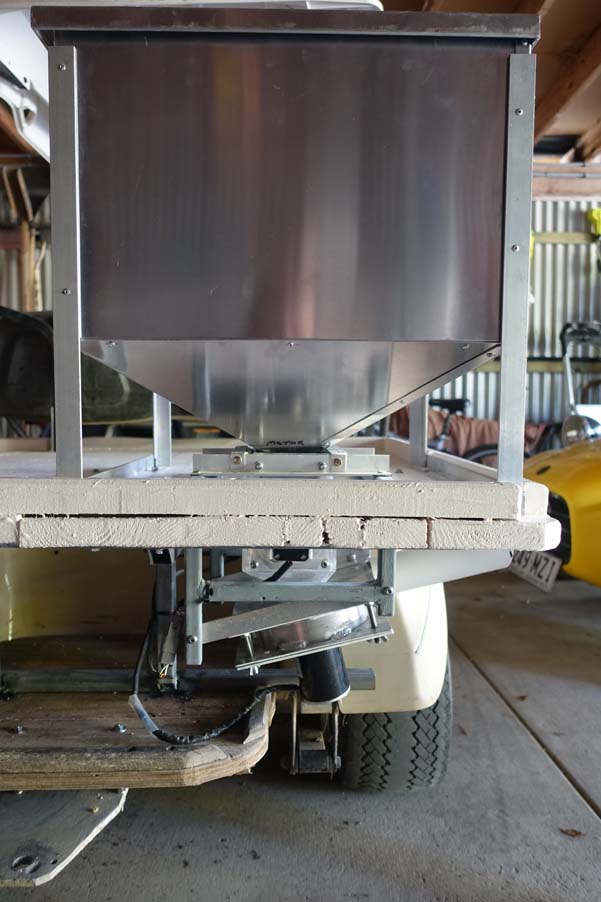 Being totally ignorant of autonomous vehicles our initial test was to temporarily fit a Pixhawk to one of my RC cars using cable ties and bits of string. Being amazed at what could be achieved so cheaply and simply gave us enough encouragement to push on - albeit very slowly.
More recently we have purchased a small motorised golf bag carrier and modified it as our prototype. I have fitted a Pixhawk, Pololu Simple Motor controller 18V15 to control the motors, URM09 Analog Ultrasonic Sensor and 4 servos to allow simulation of the feeder motors. I have set up a Raspberry Pi as a companion computer but have not used it except for testing the Mavproxy communication.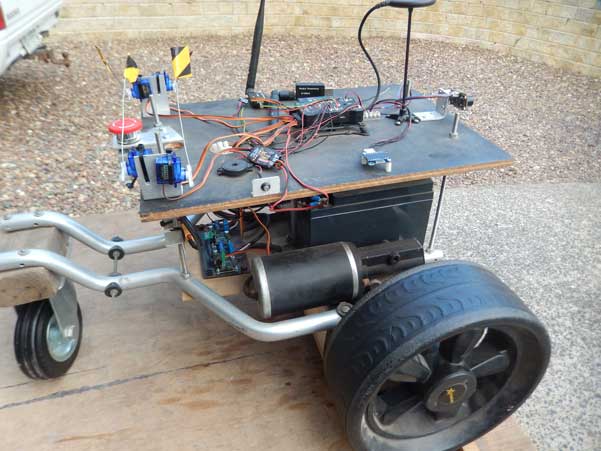 I have managed to get this running OK within the limitations of the Ublox Neo-m8n GPS.
A rough video of an early successful test run on youtube:
We have also purchased the wreck of a Hustler "Fastrack" zero turn mower. I have stripped it down to the bare chassis and am in the process of fitting a hybrid stepper motor/gearbox to each wheel.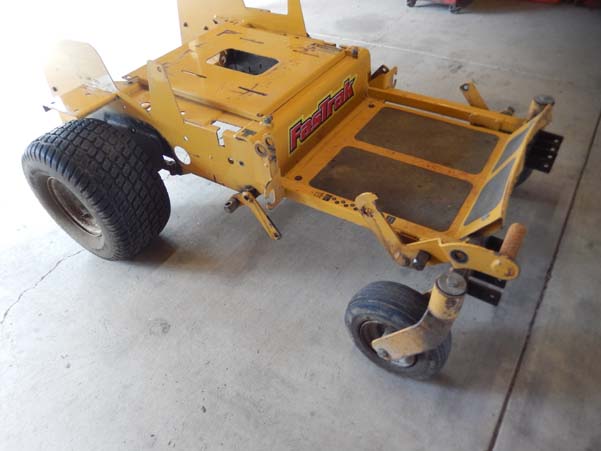 At the North Queensland farm we have established a Polaris RTK GPS with our own base station and have integrated it into the existing feed distribution program.
A natural advantage we have is that it is very unlikely that people or animals will be inside the pond area. Secondly the feeding is not a critical activity that must be completed on time allowing us to just stop the feeder if anything goes amiss.
A big disadvantage is that any small navigation error will have the feeder underwater.
To be continued………………