Hello everyone, I've been trying to connect my rc camera shutter to my Pixhawk but I am a bit confused.
I followed all the instructions of the ardupilot camera shutter article.
There it says: go to camera gimbal and select an rc number to activate the Pixhawk aux port, as you can see in the image.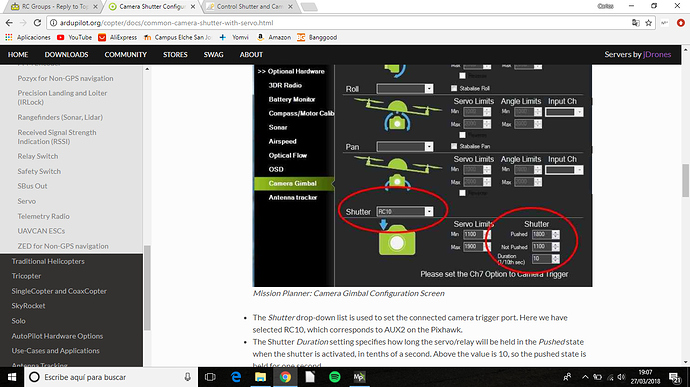 The problem is that when I go to Mission Planner, instead of showing me RC8 / RC9 / RC10 … to select, it shows me SERVO6, SERVO7, SERVO8, SERVO9 …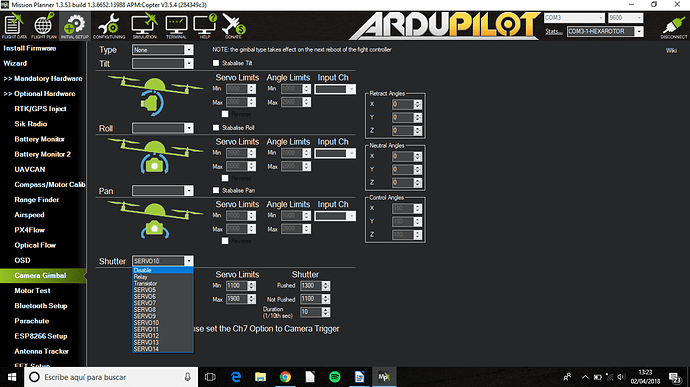 Anyone knows what to do to connect it for example to the RC10 (AUX2 on the Pixhawk) ?
Any help would be great!