Hello community,
I am in need of some assistance with a problem I am experiencing with my Raspberry Pi and CubePilot setup. Previously, I had a port called "/dev/ttyACM0" (TELEM2) which I was able to use to communicate with my Pixhawk. However, this port has mysteriously disappeared between reboots and I am now unable to communicate with the Pixhawk from Node.js.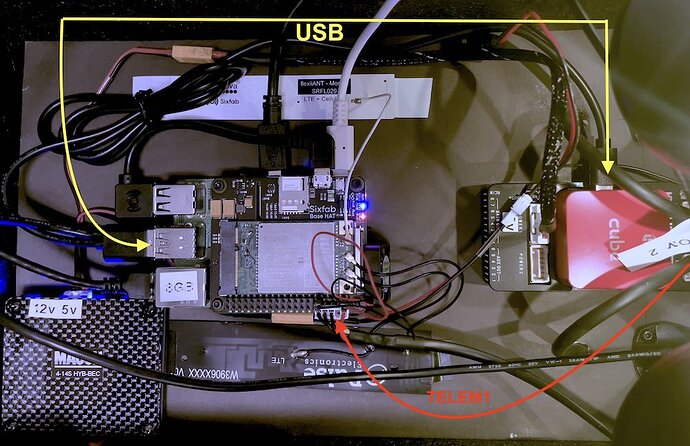 I have tried troubleshooting the issue, but have been unable to find a solution. I would greatly appreciate any help or suggestions from the community on how to resolve this problem.
Thank you in advance for your time and assistance.