Radiolink Mini Pix with Radiolink buzzer/led/switch K170725: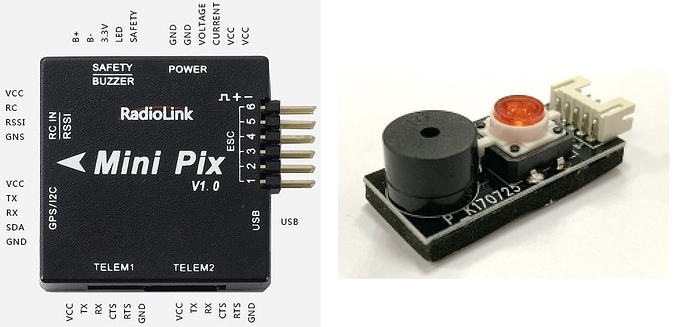 I have been using this board and switch during years on a quad, having upgraded its bootloader time ago. It is not easily recognized at firmware upgrade, so I use QGC option custom (.apj file). K170725 led flashes, and stays fully on after pressing the safety switch.
Last fully normal use firmware I tried was 4.10 'latest' dated 20210403.
I tried 4.10 beta dated 20210415:
https://firmware.ardupilot.org/Copter/beta/mini-pix/arducopter.apj
At the field, K170725 led was off, the safety switch warning was heard, and pressing it nothing happened, so I did BRD_SAFETYENABLE=0 for flying.
At home, after changing K170725 and its cable nothing changed (led off), but flashing the previuosly working 4.10 'latest' dated 20210403 the led flashed again, just after QGC finishes flashing, with only the USB cable connected.
On 'latest' 4.10 versions after 20210415 the problem persists. After trying any of them, going back to 4.10 'latest' dated 20210403 all is normal again.
It seems there is some problem on this board around pins programming related to Radiolink buzzer/led/switch K170725, unless I miss something.